Executive reports connecting
your initiatives to business goals
R&D Investment | Project Forecasting | Engineering Health
Resource Allocation
Project Forecasting
Engineering Health


Align to business goals with
R&D Project Investment
Show the business what your teams are working on, using data they understand. The resource allocation dashboard automatically configures your initiatives, full time employee effort, and delivery status into a single view. Strategic investment of R&D resources has never been so clear.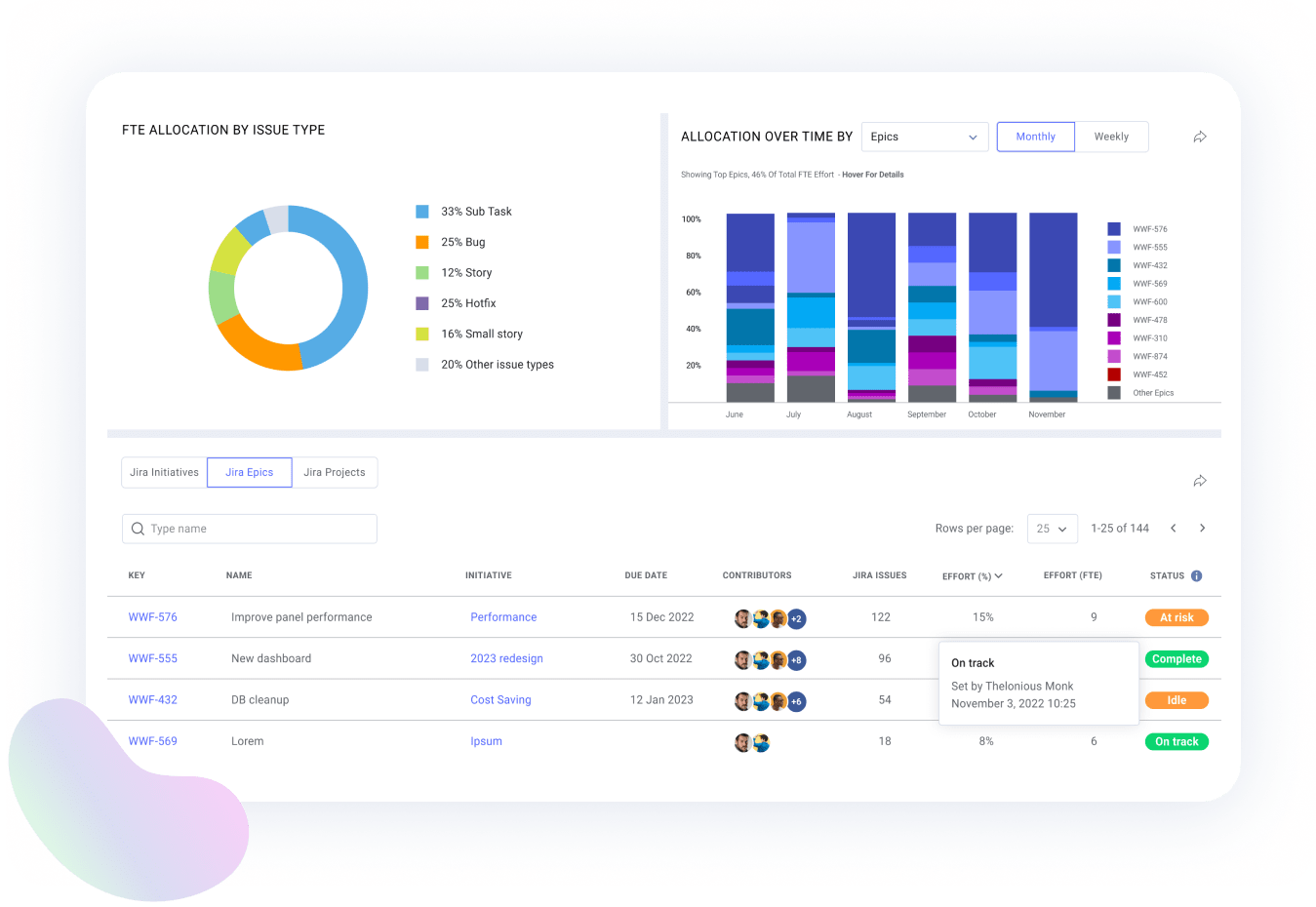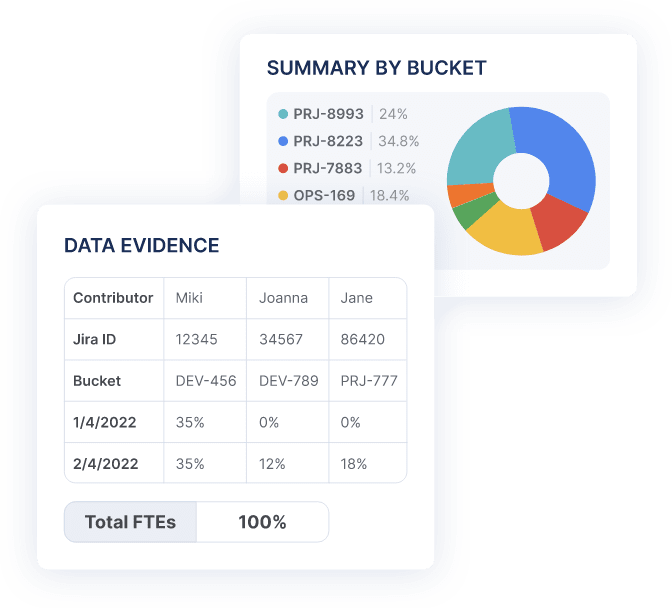 Resource allocation data automates
R&D Cost Capitalization reporting
Backup your resource asks with data that supports request. Velocity and Investment Reports Breakdown the type of work your teams are spending their time on.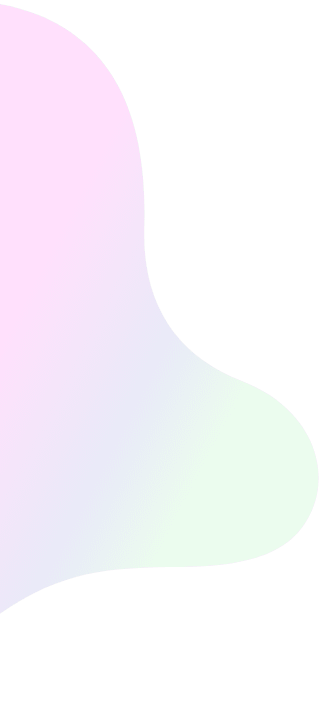 Growing your org with LinearB means enterprise security compliance
As a SOC2 and ISO 27001 compliant organization, we understand the need the for enterprise level security. We provide a suite of features for scaling organizations like On-Prem Agent, RBAC, SSO, Priority Response and more.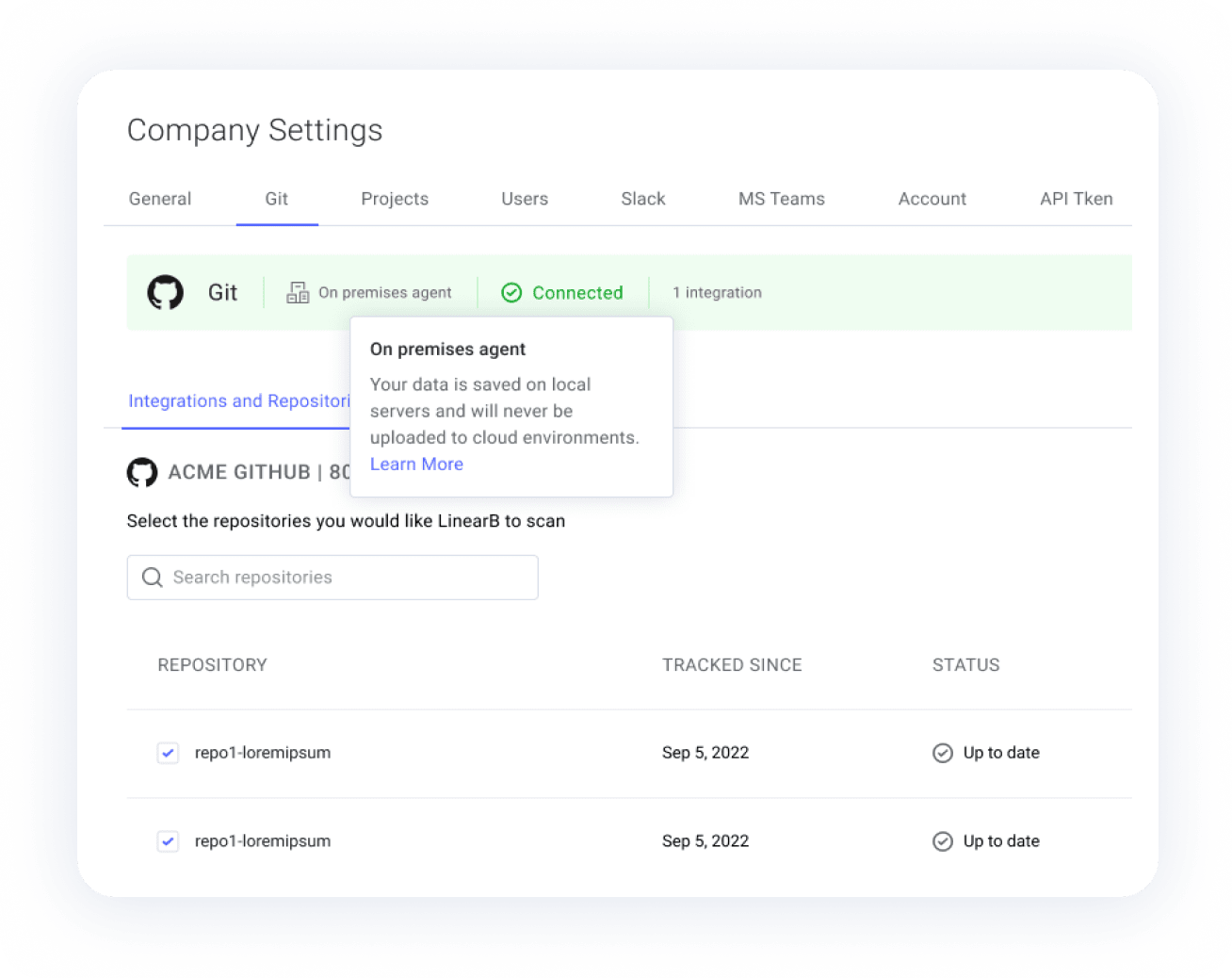 Deliver projects on time with
Project Forecasting
Give business stakeholder project delivery ETAs you are confident in. Project forecasting metrics, provide the hard data answers to "how is the project tracking?"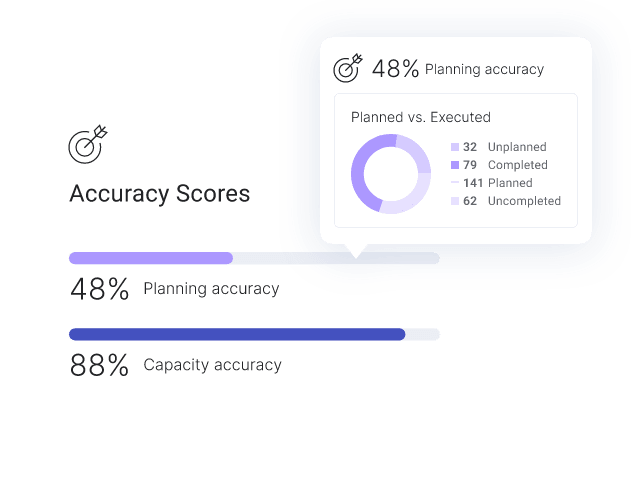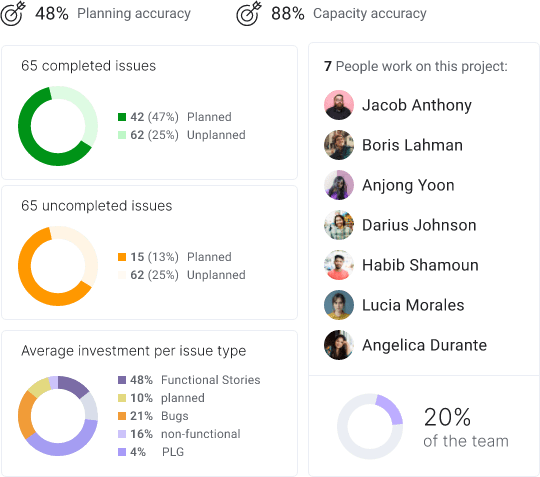 Dive into the data behind your project forecasting delivery dates
Take the executive team into your most important projects to see what's really happening. Project Delivery Tracker combines data across PM boards and teams to show a wholistic view of your projects progress.


Winning Over the Board On-Demand Workshop
LinearB CTO, Yishai Beeri, and CEO, Ori Keren, walk through the engineering slides and data he uses when reporting to the LinearB board of directors.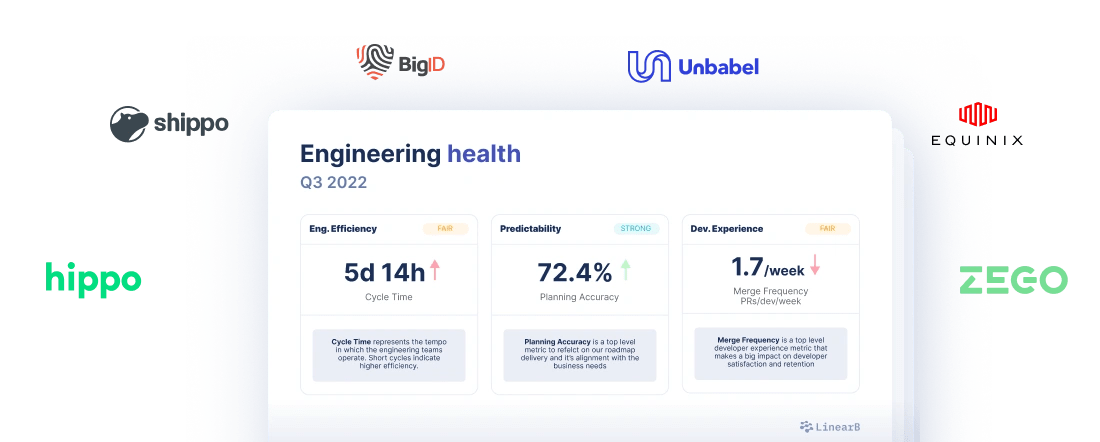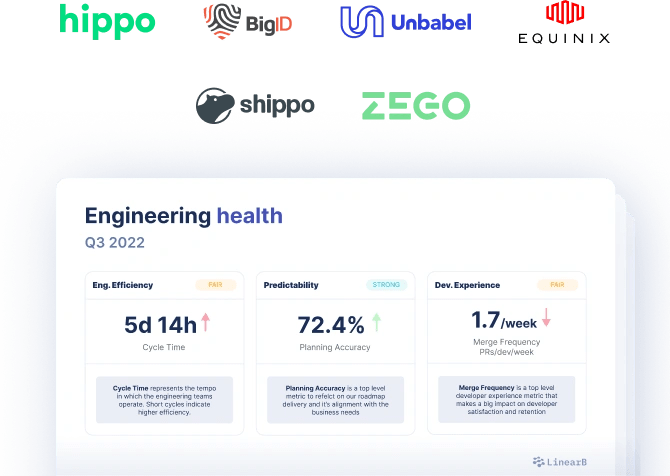 Build confidence in your
organization with Engineering Health
Standardize your executive level data reporting to show the quarter over quarter progress your organization is making. Efficiency and quality DORA metrics give your executive team a recurring dashboard they can trust.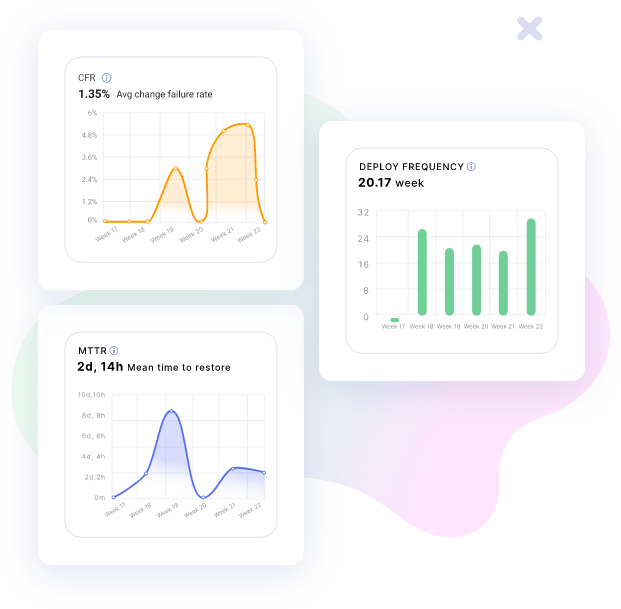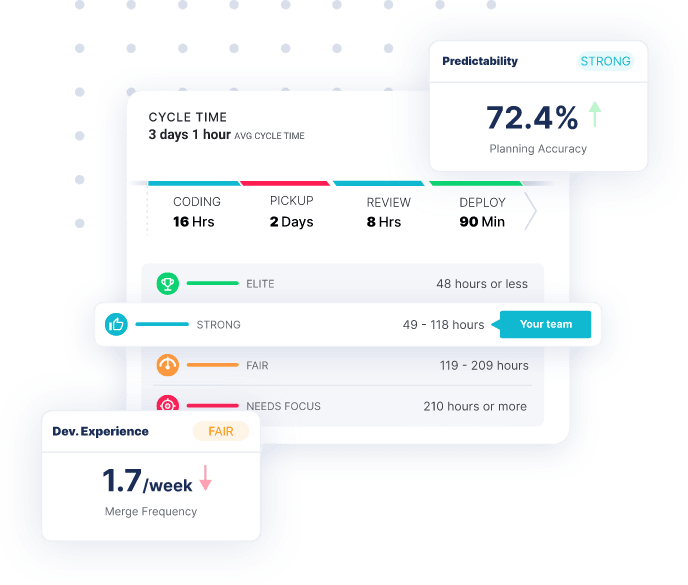 Add context to engineering health metrics with industry benchmarks
Connect the dots between the metrics that matter and business outcomes you are setting goals to achieve. Engineering metrics benchmarks provide your peers with the context they need to understand what improvement looks like and where your org is today.