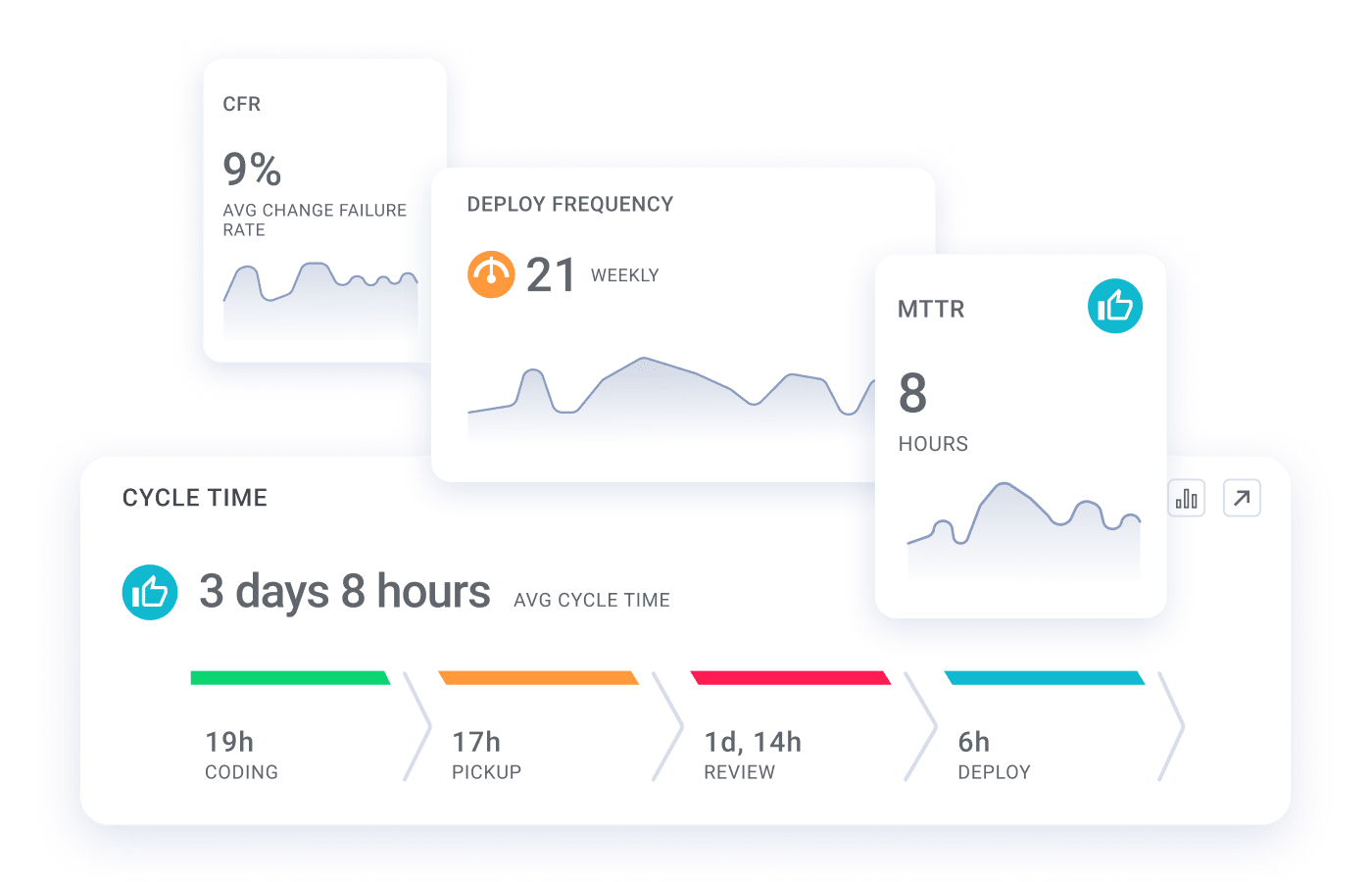 Your DORA Metrics.
100% Free. Forever.
DORA metrics are critical insights into engineering health that deliver operational excellence and drive better business outcomes. Sign-up for your free DORA dashboard today.
No credit card required. No strings attached.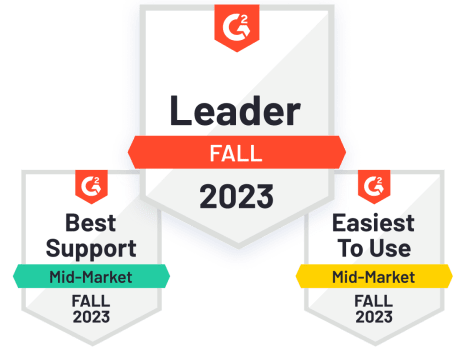 "We're excited to partner with LinearB on this year's Accelerate State of DevOps Report, which helps shape the future of developer productivity. LinearB's benchmarks research adds essential insights into how engineering teams continue to evolve through quantitative support to DORA's research."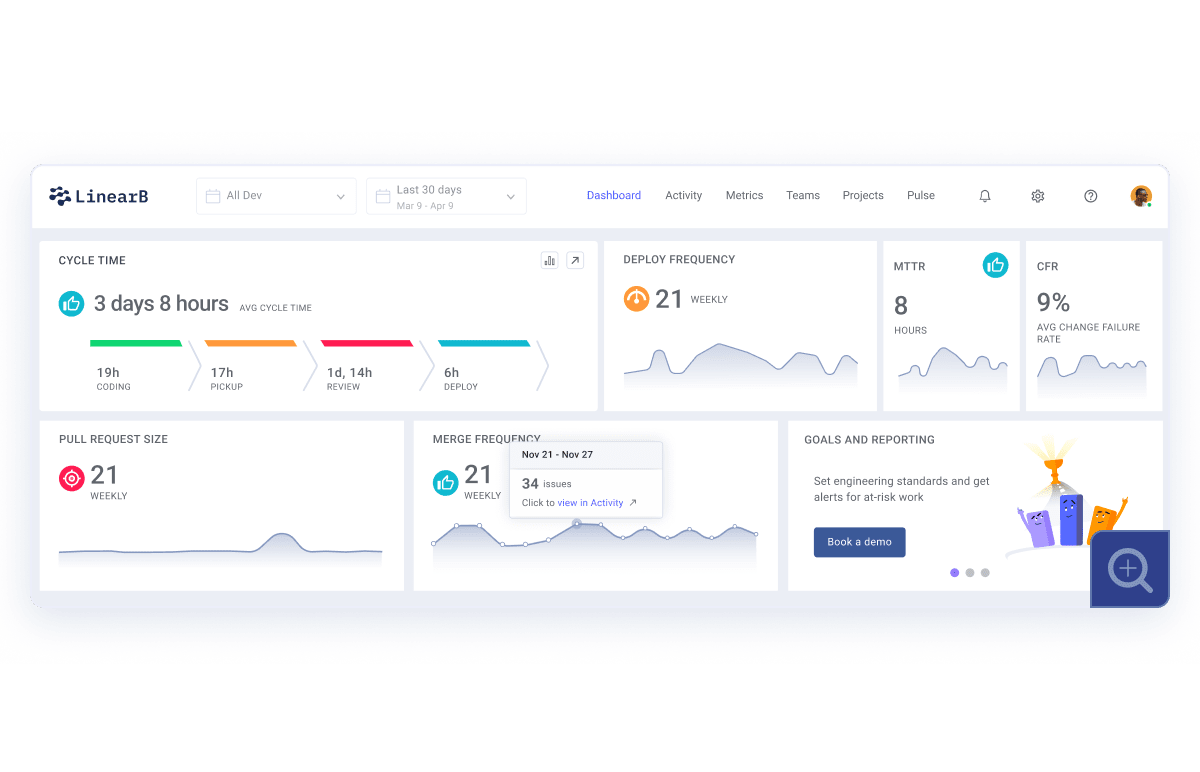 With a free LinearB account, you'll get all four DORA metrics right out of the box. No limitations on contributors, repos, or team size. Here's what's included:
All four DORA metrics — Cycle Time, Deploy Frequency, CFR, MTTR
Industry standard Benchmarks to help you define team performance and set data-backed goals
Additional leading metrics including Merge Frequency and Pull Request Size (a great indicator of quality and efficiency)
Ready to Take the First Steps on Your Improvement Journey?
Start by getting your free DORA metrics!