Dev Interrupted
Podcasts
Every week podcast hosts Dan Lines and Conor Bronsdon invite expert guests from around the world to explore strategy and day-to-day topics ranging from developer experience, dev team metrics, and team culture to the tips and tricks that grow devs into leaders and startups into unicorns.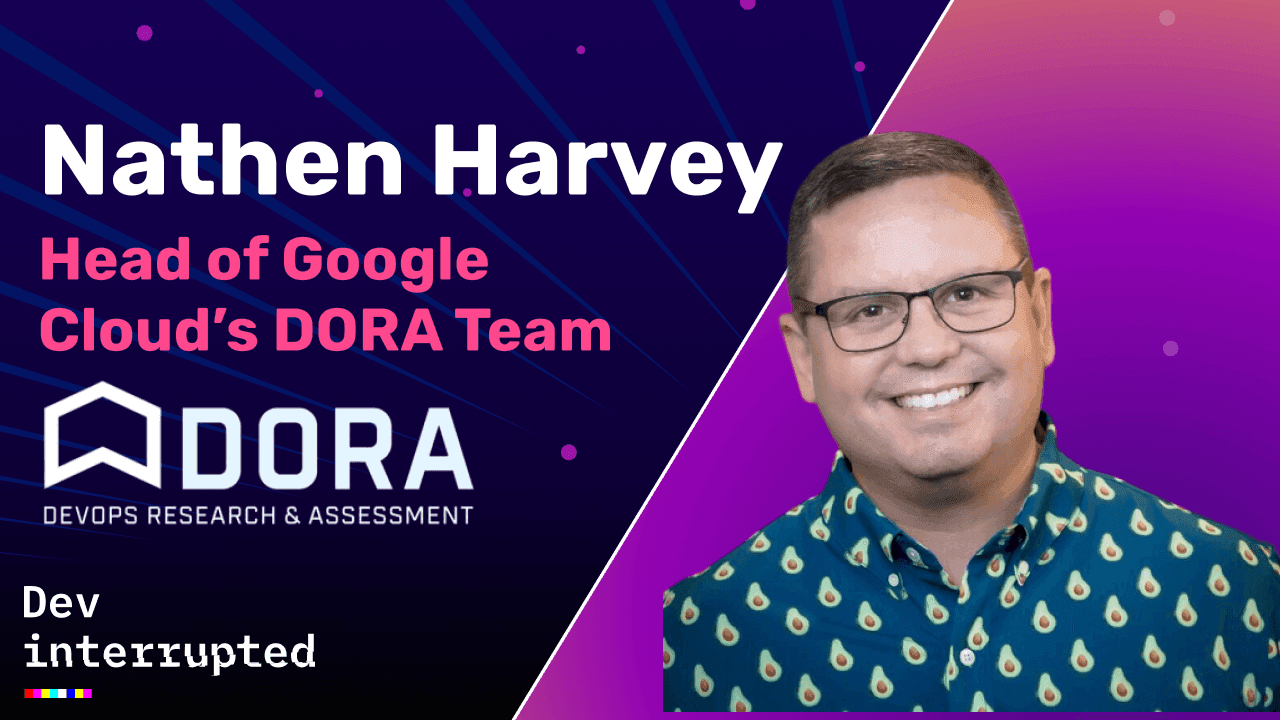 October 15, 2023
Unpacking DORA's State of DevOps Report
Nathen Harvey, Head of Google Cloud's DORA team, breaks down the 2023 Accelerate State of DevOps Report.
Dev Interrupted
The No. 1 source for what engineering leaders are thinking about
LinearB may send you email occasionally about how you can optimize productivity. We will not share your information with anyone. Ever.