LinearB helps teams
achieve their goals
Startups, scaleups, and unicorns use LinearB to find bottlenecks, improve the developer experience, scale teams, and streamline code delivery.
Join the next wave of modern engineering organizations
Data insights + Workflow automation=
happy and productive teams
Drata

uses LinearB to help teams become more proactive

"Engineering managers can use LinearB to course correct as we're going to continue the extreme pace of velocity that we're on."

Daniel Marashlian, CTO & Co-Founder of Drata

Learn how the Drata team:

Got real ROI almost immediately after implementing LinearB

Uses WorkerB to improve the team from the bottom-up

Made engineering more predicatable and smooth

Check out the blog and video
Unbabel

Increases deployment frequency by 110%

"LinearB makes you feel more confident. It lets me know that our foundation is good and that we're improving everyday."

Jon Sowler, VP of Eng. at Unbabel

LIn this case study you'll learn how the Unbabel Team:

Uses WorkerB to improve at the team level

Keeps their developers focused on best practices

Takes a democratic approach to LinearB implementation
Reprise

makes their core tools and ceremonies more valuable with LinearB

"With Reprise being fully remote, being able to see at a quick glance how effective engineers are, what they're working on, or how much work they're getting done in a two-week sprint is super helpful."

Jennie MacDougall, Dir. of Eng. at Reprise

Learn how the Reprise team:

Makes the daily more useful and effective with a remote team

Uses team cycle time data for resource allocation decisions

Automates annoying tasks to free up the team to focus on critical work

Check out the blog and video
Before LinearB, the sprint was just a
backlog of tasks moving between iterations.
Iris Gilboa
Sr. Tech program Manager |
BigID
Hippo

quantifies what is needed to build stronger teams

"I use LinearB data in a variety of ways...one is to figure out how to form teams. When I find high-performing teams, I share their methods with other teams. You can really see that show through in the metrics."

Mike Gordon, VP of Eng. at Hippo

See how the Hippo team uses LinearB to:

Identify high-performing teams (and behaviors) to model

Plan team sprints more accurately and efficiently and improve the whole org

Make proactive resourcing and delivery timeline decisions when a project is at risk
The Nimble

Engineering Playbook

"I was looking for ways to do more with the same team. The LinearB automation and project dashboards has helped us do that."

Oliver Robert, CTO at Nimble

See how Nimble trains their Team Leads to use analytics with this step by step guide.
Lessen

uses data, expertise, and best practices to find the right path

"LinearB metrics give us confidence in where we're headed, how efficient the team is operating, and if we're responding to issues & errors."

Chris Bee, CTO at Lessen

Learn more about Lessen and how they use LinearB to:

Create a culture of accountability and responsibility with tangible goals

Bake structure and consistency into their growth plans

Align to DORA when measuring team health

Dive Deeper Into Lessen's Journey
How
Teams Improve

with LinearB

Find your focus

LinearB customers begin their improvement journey by identifying where they should focus their effort.

Follow the recipe

LinearB customers begin their improvement journey by identifying where they should focus their effort.

Automate Improvement with WorkerB
Illuminate education

decreases Cycle Time by 44%

"I love that WorkerB helps our developers improve our delivery process every sprint without manager involvement."

CTO at Illuminate Education

In this case study you'll see how the Illuminate Education Team:

Defines what success meant to their organization

Understands where they were making investments

Marries Project and Git data for a new perspective
Hear From
Our Customers
Our amazing community of engineering leaders love talking about data.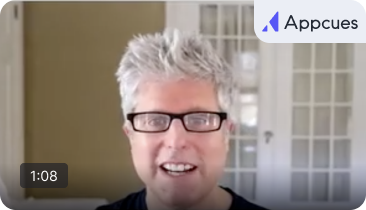 How Appcues Uses LinearB
Chris Brookins | VP of Engineering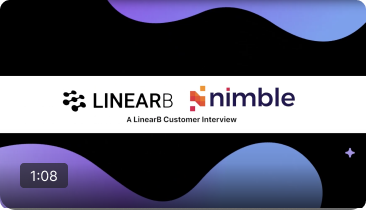 LinearB Customer Story - Nimble
Olivier Robert | Nimble CTO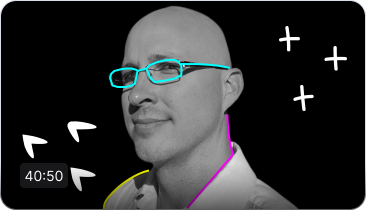 Building a Unicorn Engineering Org
Brent Bartlett | Dev Interrupted podcast
Onboarding with LinearB
The Success 120 Program
The Success 120 Program ensures that we create a culture of continuous improvement from the very beginning. In the first 120 days with LinearB your teams will enjoy a series of data insight discussions and best practice trainings for each level of your organization.