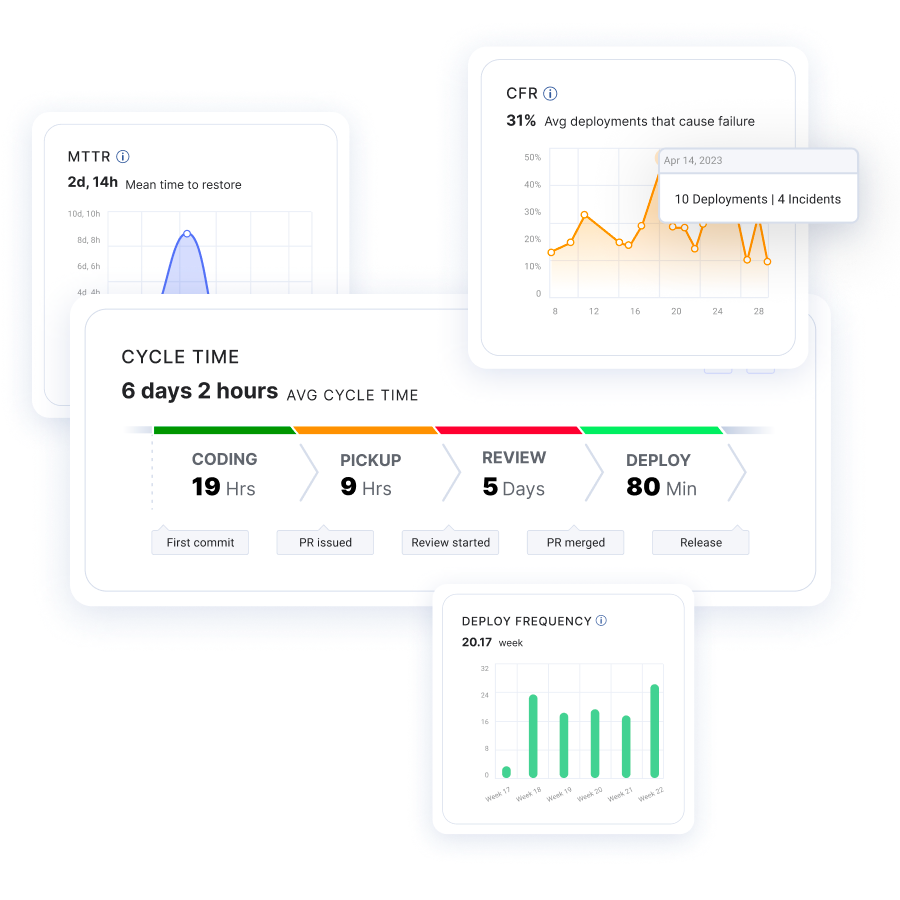 Data-Driven Engineering

Starts with DORA Metrics
Seeing and understanding your DORA metrics (CFR, MTTR, Cycle Time, DF) is a great first step in building a comprehensive metrics program for your
engineering team. With the LinearB software delivery management platform, your DORA metrics are:
Displayed simply and with more context
Part of a holistic visibility and improvement engine
We correlate data across your tools to identify bottlenecks and automate developer workflow optimization.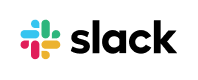 Engineering Metrics Are
Only Half the Battle
Modern engineering leaders have two BIG jobs: operational excellence in software delivery and driving business outcomes. DORA metrics are great for measuring efficiency and stability, making them indispensable for the first role. The trouble starts when you use them for the second role.
That's because DORA metrics alone don't translate to business outcomes.
Too often leaders stop at DORA metrics and begin improvement efforts after gaining this visibility–usually with more process and meetings (gasp!). DORA metrics should be used as one of many data points in a holistic metrics program that helps leaders fulfill the dual mandate of engineering excellence and business impact.
DORA Metrics Are
Just the Beginning
When building your metrics program, DORA metrics should be considered a good milestone, not the destination. DORA metrics are lagging indicators–calculated and measured after a piece of code has gone through the software development process. Moreover, DORA metrics are engineering-focused; the business doesn't care about an incremental change in Change Failure Rate (CFR).
LinearB provides deep visibility into DORA metrics and the leading indicators–like the size of PRs. It's these metrics that will have the most impact on engineering outcomes–which is why they're so crucial.
"LinearB makes you feel more confident. It lets me know that our foundation is good and that we're improving everyday."
Jon Sowler
VP of Engineering
|
Unbabel
Conceived of at Google, the DevOps Research and Assessment (DORA) identified four metrics that are the best indicators of engineering team health, performance, and productivity. Broken into velocity (Cycle Time & Deployment Frequency) and stability (MTTR & Change Failure Rate), teams of all shapes and sizes should not only track these metrics, but also apply strategies for their continuous improvement.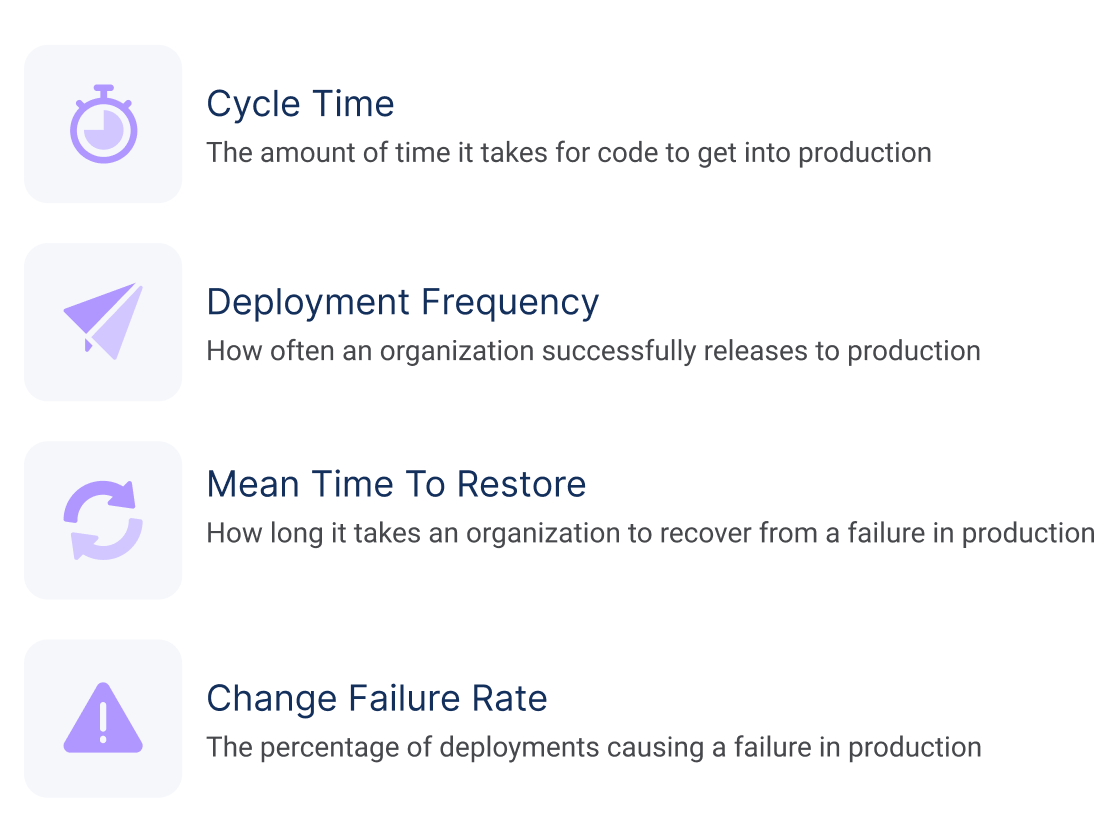 So Much More
than Just DORA Metrics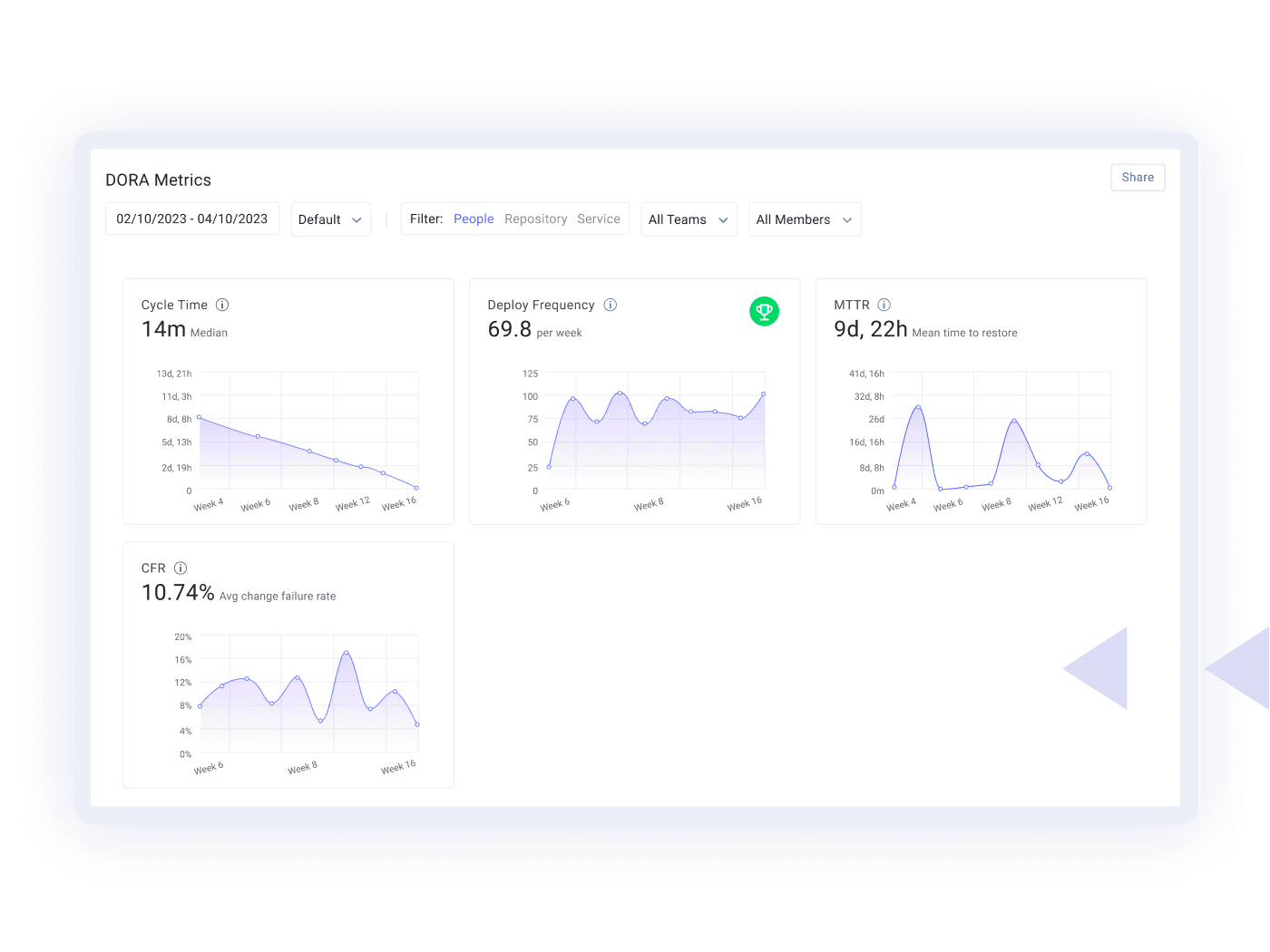 Build a Robust
Metrics (and Improvement) Program
Automatically Aggregate, Benchmark, and Present Your Metrics
You can't improve what you can't measure. LinearB uses standard integrations and powerful API to help you find all of your metrics from project management to post-delivery incident response tools for a detailed and customized view of DevOps workflows. It then presents this information in intuitive dashboards that provide additional context and proactive improvement suggestions. 
Identify Improvement Opportunities and Set Goals
Once metrics are collected (a matter of minutes), you can begin a deeper investigation into where your operational bottlenecks are and how you can optimize workflows. With LinearB you can connect the dots from DORA metrics to resource allocation to revenue impact and set improvement goals to address the root cause. 
Automate Alignment and Improvement Across Teams
Now that you've identified your bottlenecks, set your goals, and come up with an improvement plan, it's time to take action. LinearB helps you meet these goals and see tangible improvement quickly with automated tools that help align your teams to set goals, offload manual work, minimize distraction, and reduce productivity-killing context switching–so your team can meet their goals and continuously improve.
Documentation
Learn how LinearB metrics can help you improve work breakdown and reduce cycle time, change failure rate, and mean time to restore.
Read LinearB Documentation
Blog
Explore the details of software delivery excellence, PR workflows, and how to persuade the boardroom as an engineering leader.
Podcast
With 13,000+ community members, Dev Interrupted is your weekly source for what engineering leaders are thinking, doing, & solving.
Listen to the Dev Interrupted Podcast