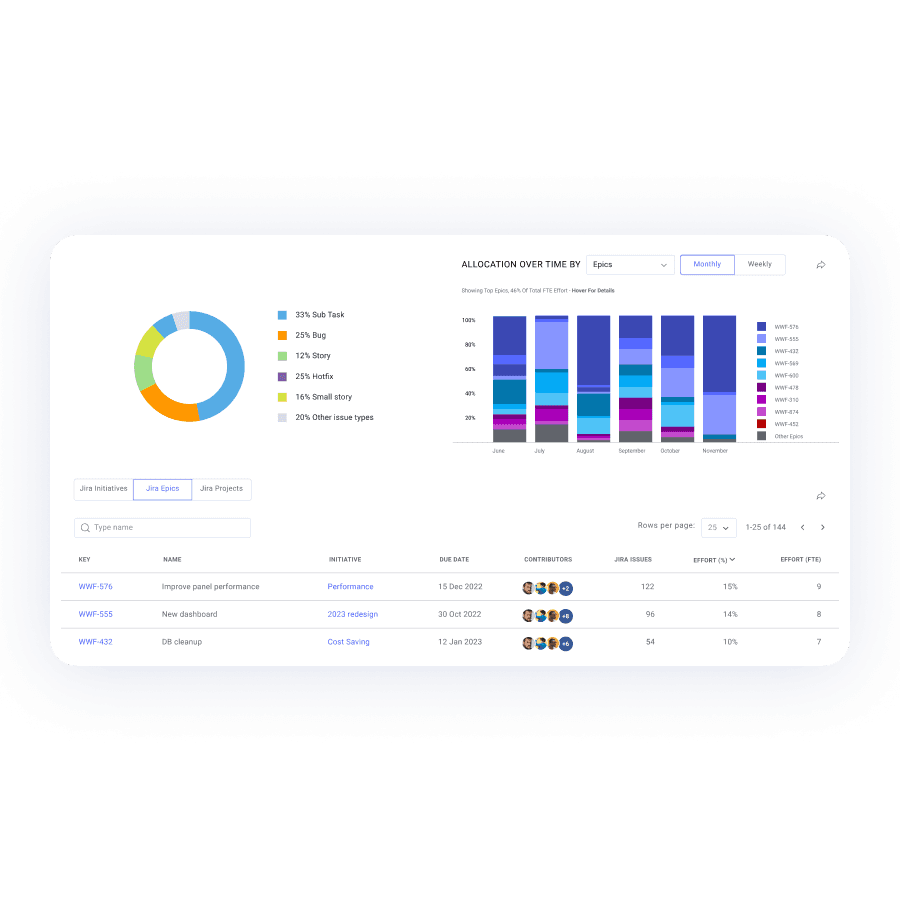 Deliver Operational Excellence

and Improve Business Outcomes
The role of engineering leaders has changed dramatically: Now you split their time focusing on operational excellence and driving revenue from R&D. LinearB helps you succeed in this dual mandate with tools that:
Measure the health and impact of engineering teams
Drive efficiency with automated, programmable workflows
Align R&D spend to the needs and priorities of the business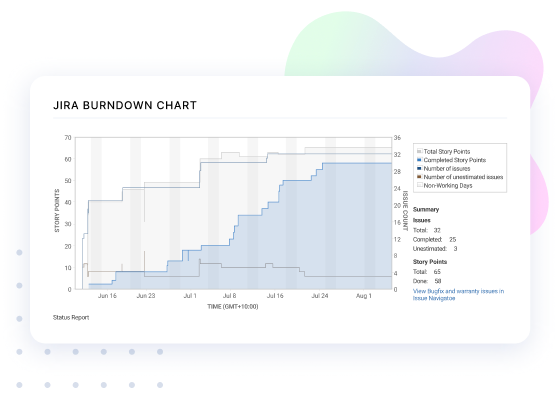 An Engineering Leader's Day:
Complex Challenges, Compounded.
Software delivery workflows are fragmented across tools, leading to inefficient operations. Further complicating the situation is when planning is based on only some of the data.Combined, these two factors often lead to misaligned business priorities and misdirected R&D investments.
Existing tools may tell you how many story points you delivered, but they are not equipped to provide holistic visibility across the SDLC–setting leaders up to fail. Clearly something needs to change.
Meet the
Dual Mandate
Head On
LinearB is a software delivery management platform that combines engineering intelligence with business impact–providing leaders with the visibility to make better decisions. But that's just the beginning.
We also help dev teams address bottlenecks and build an efficient code merge process with automated, programmable workflows. Combined, these tools drive productivity improvements and cost savings– the two things that matter most.
"It helped us hit the ground running when adapting health metrics into our process. We connected our Gitlab and Jira accounts, set up our squads and projects, and the tool delivered value to us straight away. It's easy for any team member or leader to understand how our time is used, what's currently going on, and how we can measure improvement through process changes."
On-Demand Workshop

Winning over the board
LinearB CTO, Yishai Beeri, and CEO, Ori Keren, walk
through the engineering slides and data he uses when
reporting to the LinearB board of directors.
Documentation
Learn how LinearB metrics can help you improve work breakdown and reduce cycle time, change failure rate, and mean time to restore.
Read LinearB Documentation
Blog
Explore the details of software delivery excellence, PR workflows, and how to persuade the boardroom as an engineering leader.
Podcast
With 13,000+ community members, Dev Interrupted is your weekly source for what engineering leaders are thinking, doing, & solving.
Listen to the Dev Interrupted Podcast