No company is immune to transformation, not even one with as storied a history as IBM.
This week on Dev Interrupted, Rosalind Radcliffe, the CIO DevSecOps CTO at IBM, joins us to chat about how one of tech's greatest legacy companies is positioning itself for the future.
Rosalind shares what it means to be named an IBM Fellow, her work to bring DevOps and open source to the z/OS environment, and what the future looks like at IBM. [Hint: it involves quantum computing and AI!]
Episode Highlights:
(2:01) What does it mean to be an IBM Fellow?
(3:45) DevOps transformation at IBM
(8:38) z/OS
(12:40) IBM's founding in 1924
(16:38) Moving to a zero trust environment
(23:36) Fit for purpose
(30:00) Scaling apprenticeship programs
(35:11) Quantum computing and AI
---
Live from New York it's... Dev Interrupted!
Join the Dev Interrupted community to discuss the Silicon Valley Bank crash, how Uber's engineering team lost its way, the challenge of AI self-driving, and Kyte's experimental product innovation playbook in this special live-streamed episode of Dev Interrupted, filmed in front of a live audience at NYC LeadDev.
Kyte's Head of Product and Engineering, Nick Cobb, joins co-host Conor Bronsdon for this in-depth podcast streaming April 4th and 5th.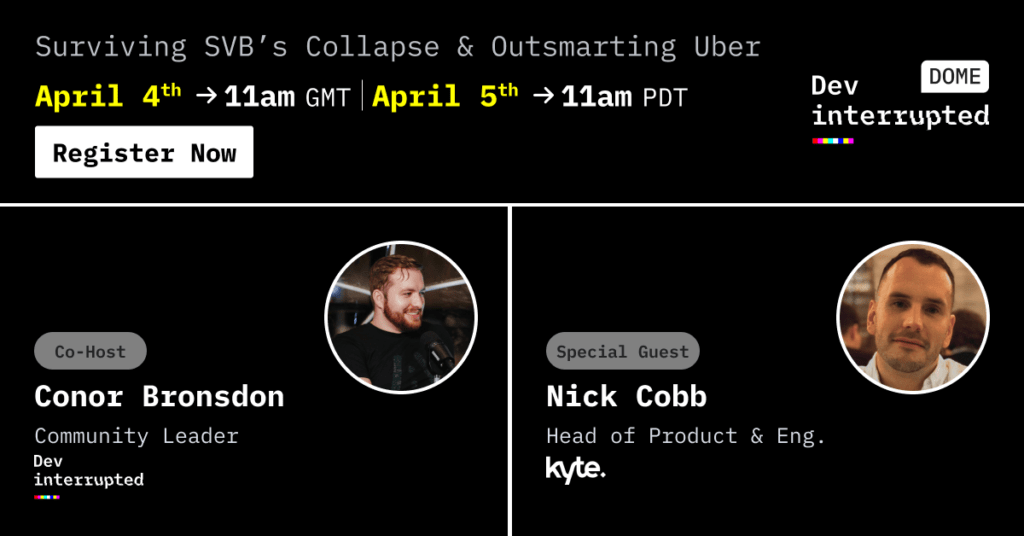 ---