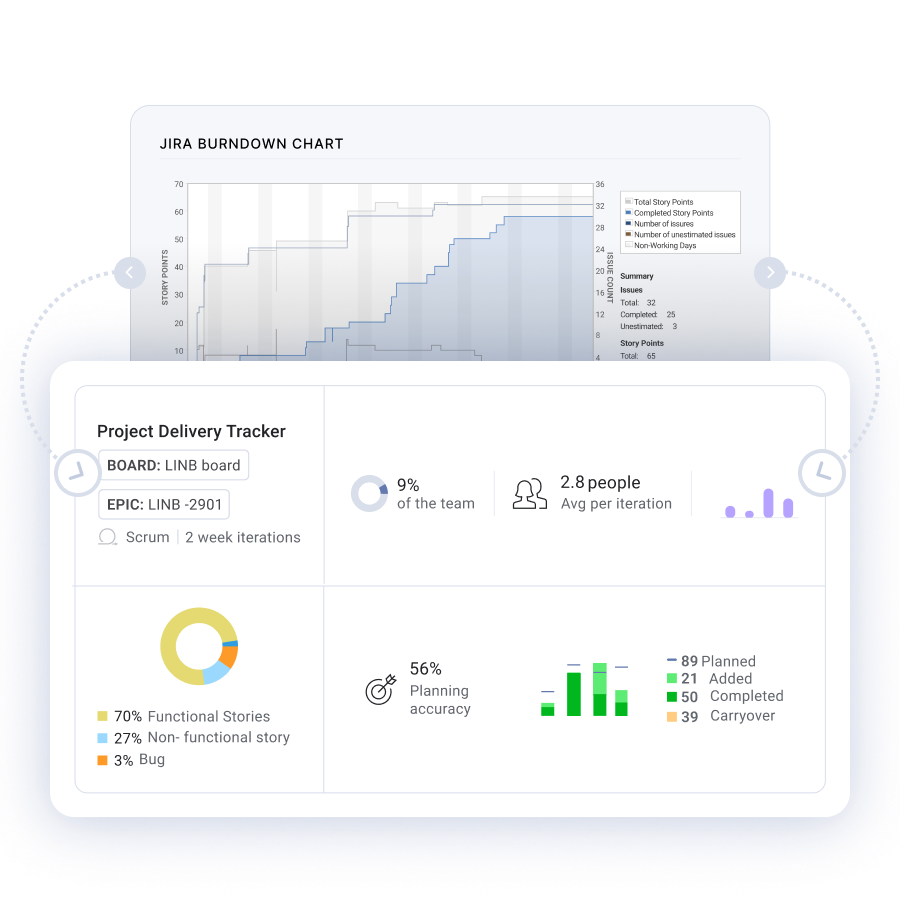 The Jira Reporting
Dashboard You Deserve
Engineering leaders need holistic visibility into the health of their organization. Unfortunately, out-of-the-box Jira reports aren't enough. With LinearB you can:
Ensure metrics accuracy with git, CI/CD, and Jira dashboard data
Connect the dots from project investments to business impact
Get custom Jira metrics reports with no JQL knowledge
See beyond "In-progress" status with visibility into merges, commits, and deployments
Engineering Leaders achieve more with linearb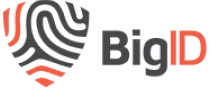 "LinearB provides excellent KPIs, industry benchmarks, and seamless Jira and Slack integrations. Highly recommended for improving team performance and achieving our OKRs."
Unify Engineering Metrics

and Business Impact Easily

Connect Jira On-Prem or In the Cloud

Use our

step-by-step connection guide

to quickly sync and backfill your Jira data into LinearB. The process is simple and straightforward. We're also here to help if you need it!

Build Your First Project or Custom Report

One of the most powerful aspects about LinearB is its flexibility.

Build a project

using your boards, epics, labels, etc. or structure a team as a project to see their Planning Accuracy and work breakdown.

Gain Insight and Drive Improvement Efforts

Discovered that your team is getting bogged down with unplanned or added work? Delivery dates slipping as a result? Surface this with stakeholders and realign your teams' focus on scoped work.
Move Past Simple Reporting with Jira and
Drive Improvement