Whether you're at a startup, enterprise, or something in between, authorization and access control are likely major pain points for your team.
This week on Dev Interrupted we talk to Omri Gazitt, co-founder and CEO of Aserto. Omri joins us to chat about the future of authorization, how to handle access control on your team, and how to avoid the toil and tech debt often associated with access control.
Episode Highlights:
(2:36) Omri's path to becoming a founder
(4:58) Advice for first-time engineers-turned-founders
(8:38) What is authorization?
(12:06) Aserto's founding
(15:38) Implementing authorization the right way
(18:55) Who should own access control for your team?
(21:00) What is cloud native authorization?
(24:32) Getting access control in a good place
(26:26) Open source and authorization
(32:20) Startup vs enterprise: authorization transformation
---
Live from New York it's... Dev Interrupted!
Join the Dev Interrupted community to discuss the Silicon Valley Bank crash, how Uber's engineering team lost its way, the challenge of AI self-driving, and Kyte's experimental product innovation playbook in this special live-streamed episode of Dev Interrupted, filmed in front of a live audience at NYC LeadDev.
Kyte's Head of Product and Engineering, Nick Cobb, joins co-host Conor Bronsdon for this in-depth podcast streaming April 4th and 5th.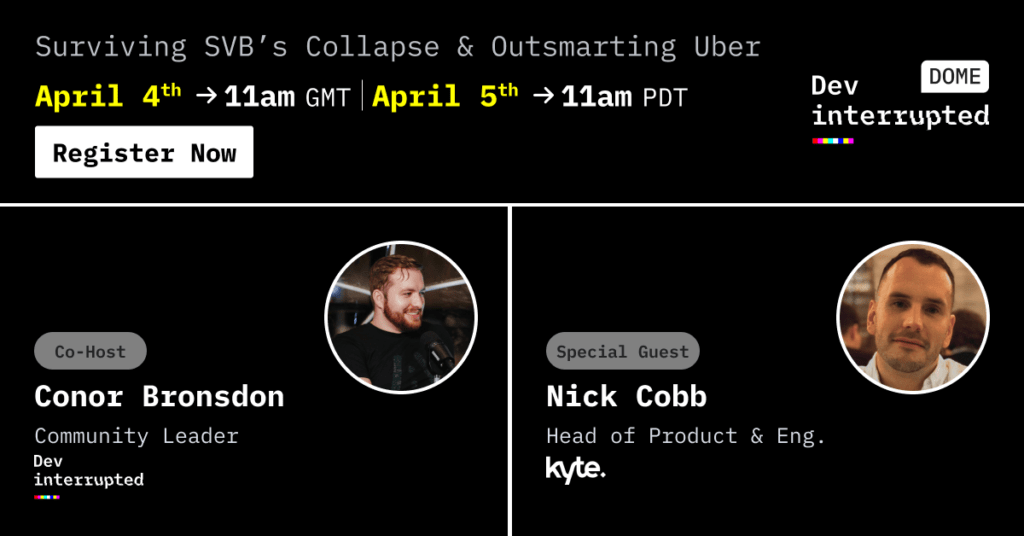 ---