Lead confidently with team-based
engineering metrics
Identify workflow bottlenecks, set team goals and create a culture of continuous improvement with Pipeline Observability.
"It's always been difficult to understand where work is stuck across Jira and GitLab. LinearB shows us the big picture and democratizes the facts so it's actually actionable."

Data across your tools is correlated
to visualize your development pipeline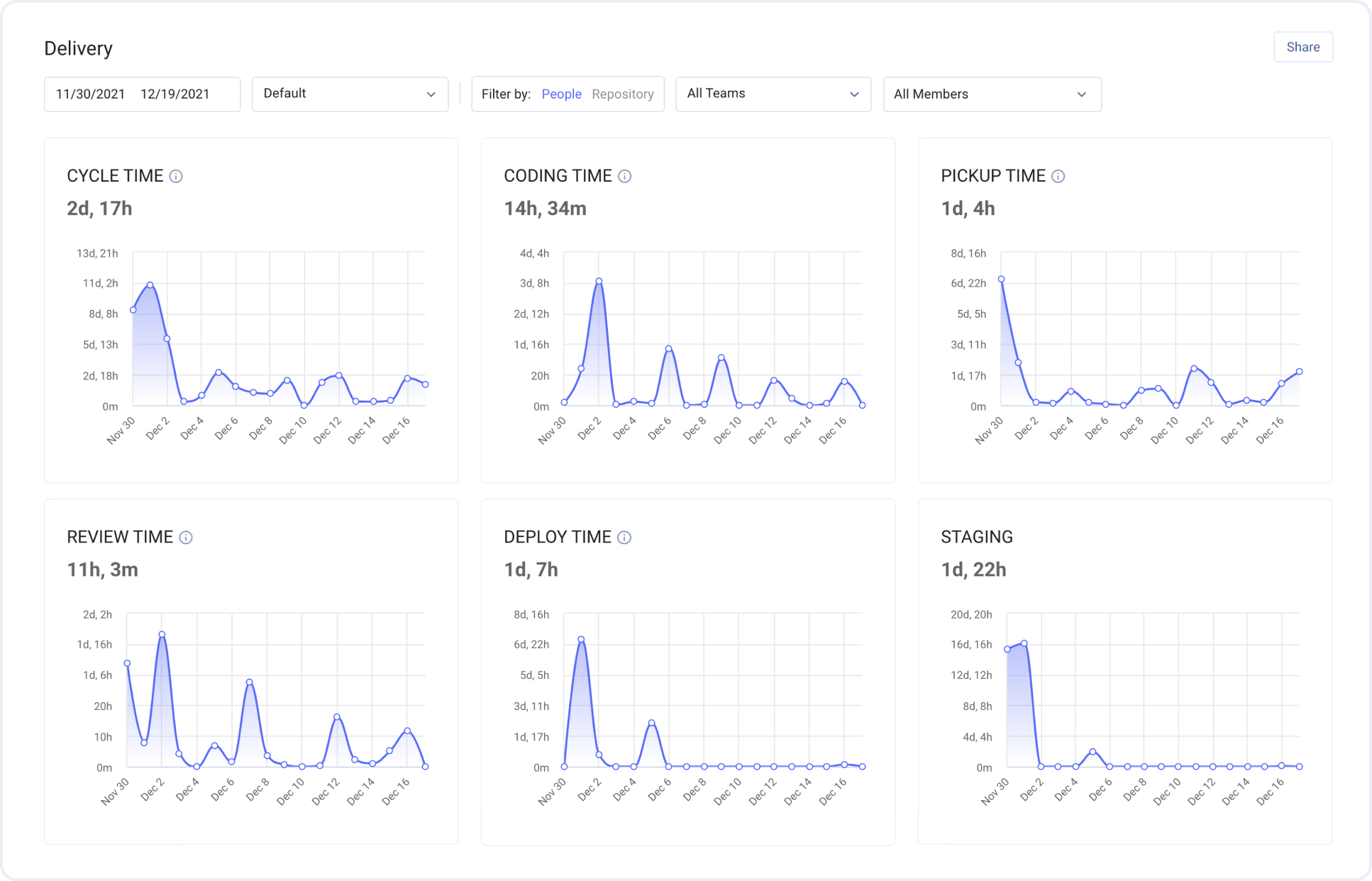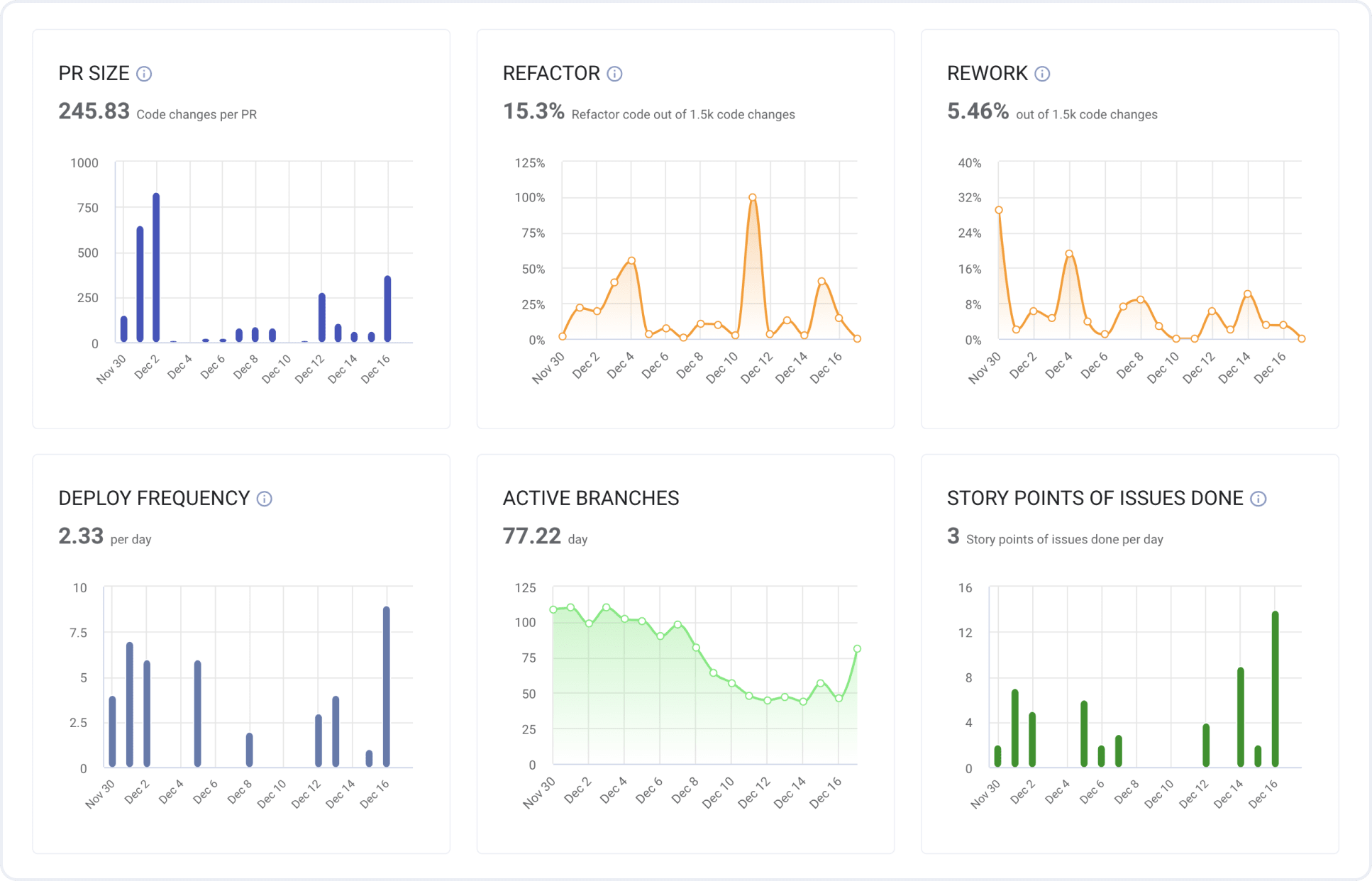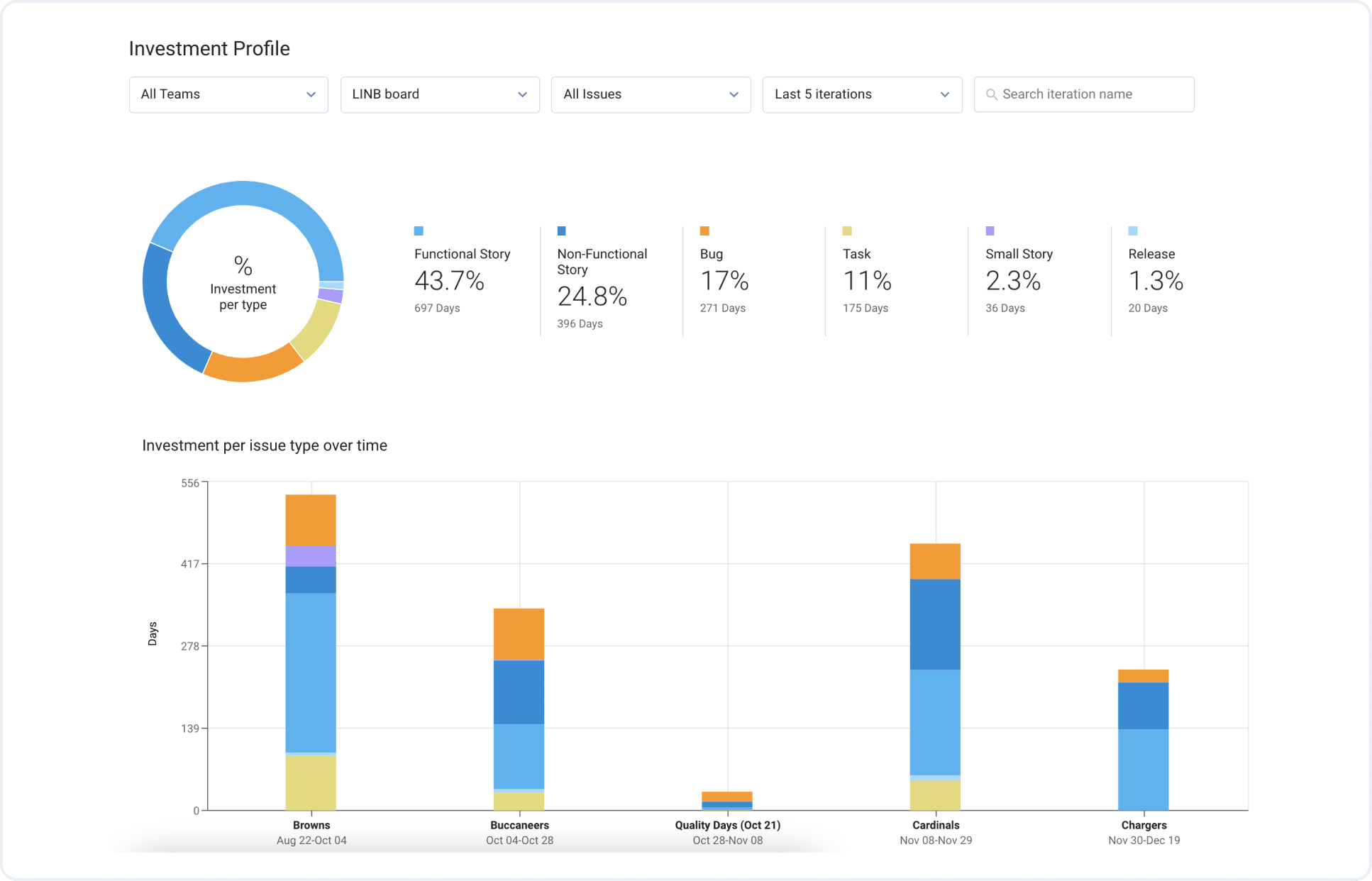 One Click Context
Explore workflow bottlenecks with a single click on any of your delivery metrics
Optimize non-coding time, eliminate idle time, cut interruptions and get help from remote teammates faster with the WorkerB adaptive bot for devs.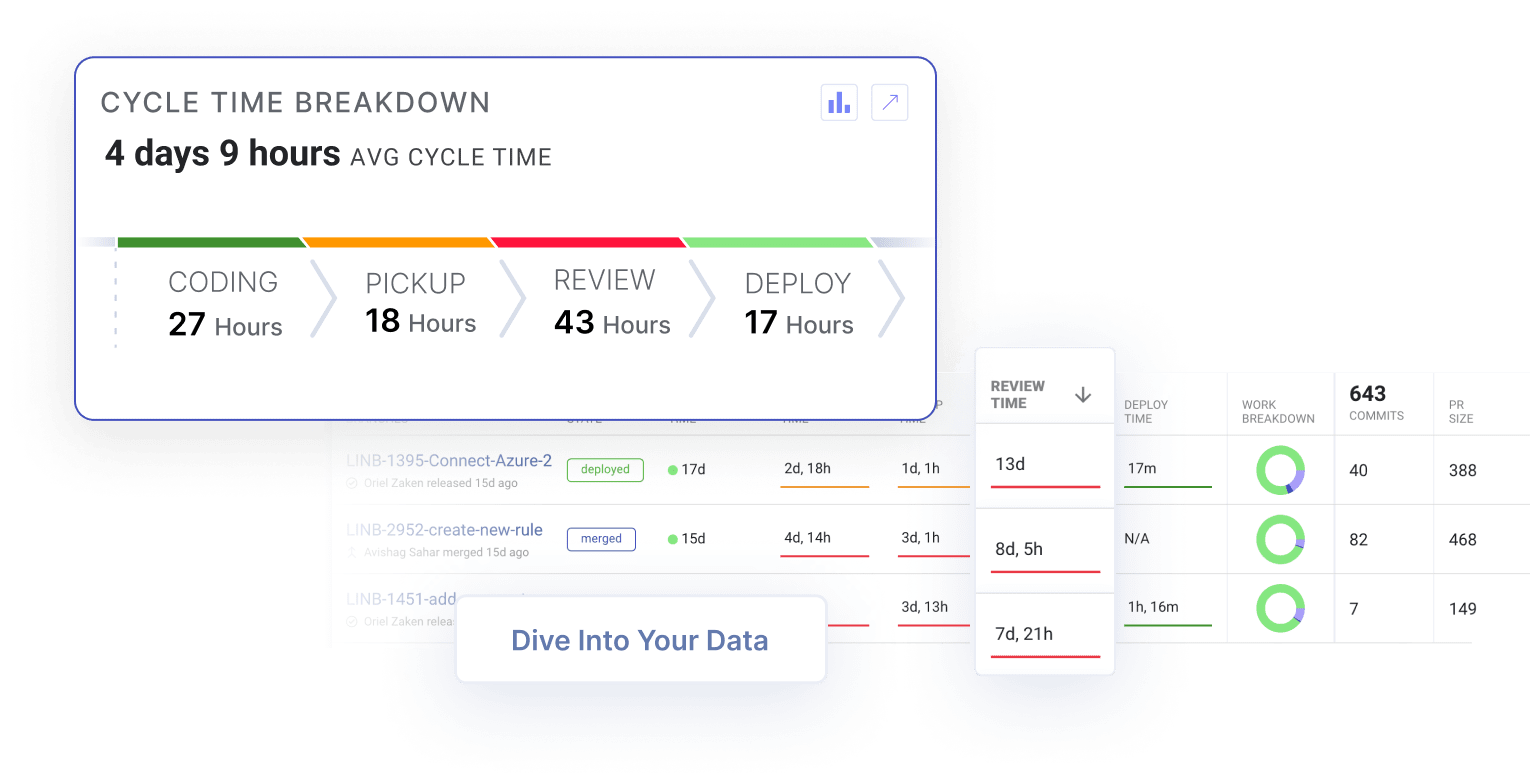 Team Goals

Set team goals, create custom notifications and track improvement over time
Creating a culture of continuous improvement begins with setting achievable goals for your teams. Track progress by sprint, week or month so you can celebrate team improvement regularly. Cake anyone?
Deploy Metrics API
Breakdown your deployment phases by connecting your CI/CD tools to LinearB
Use LinearB's Deploy Metrics API to visualize each phase of your deployment process. From testing to pre-prod, our API will create a custom metrics dashboard showing where your code is getting stuck.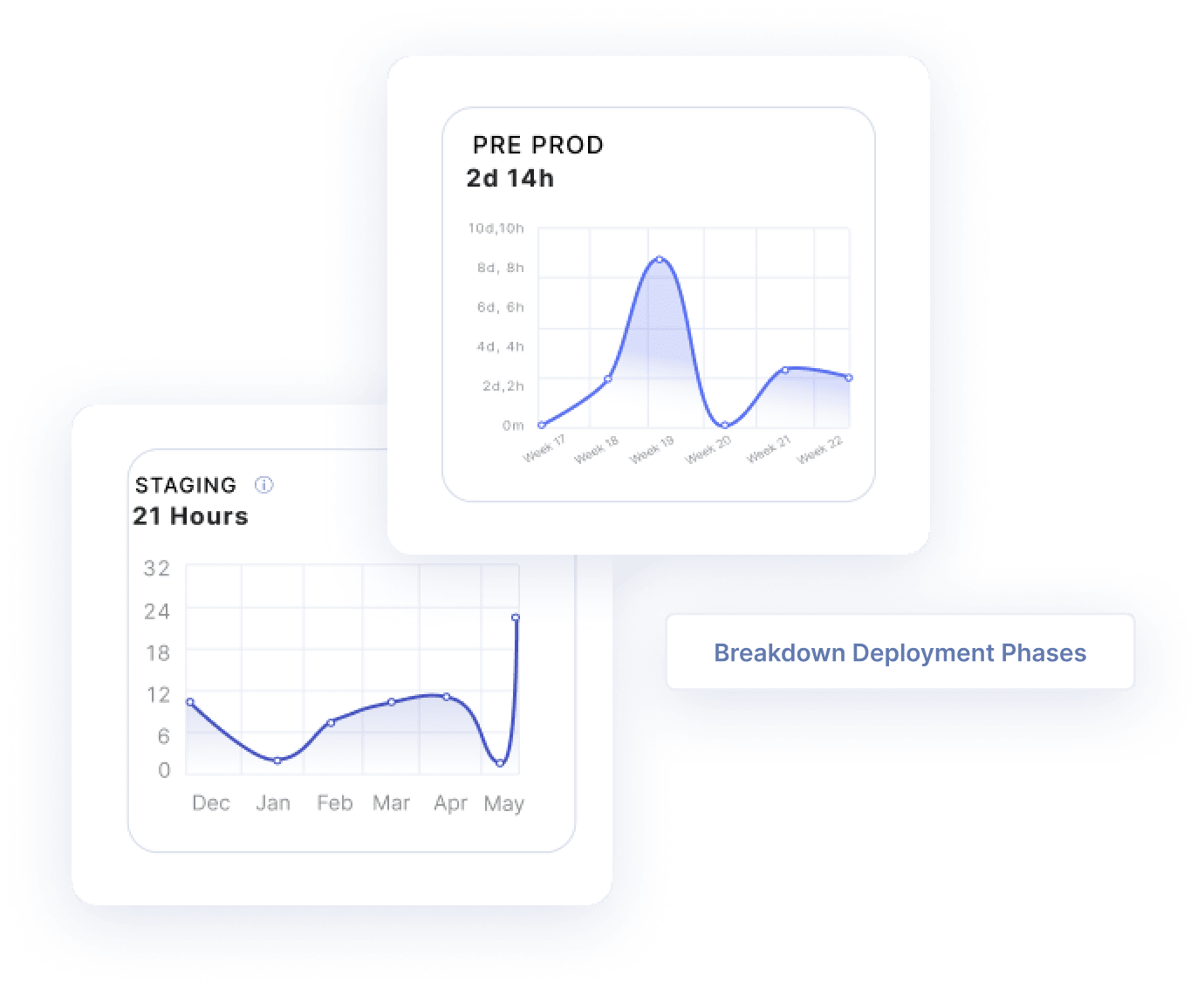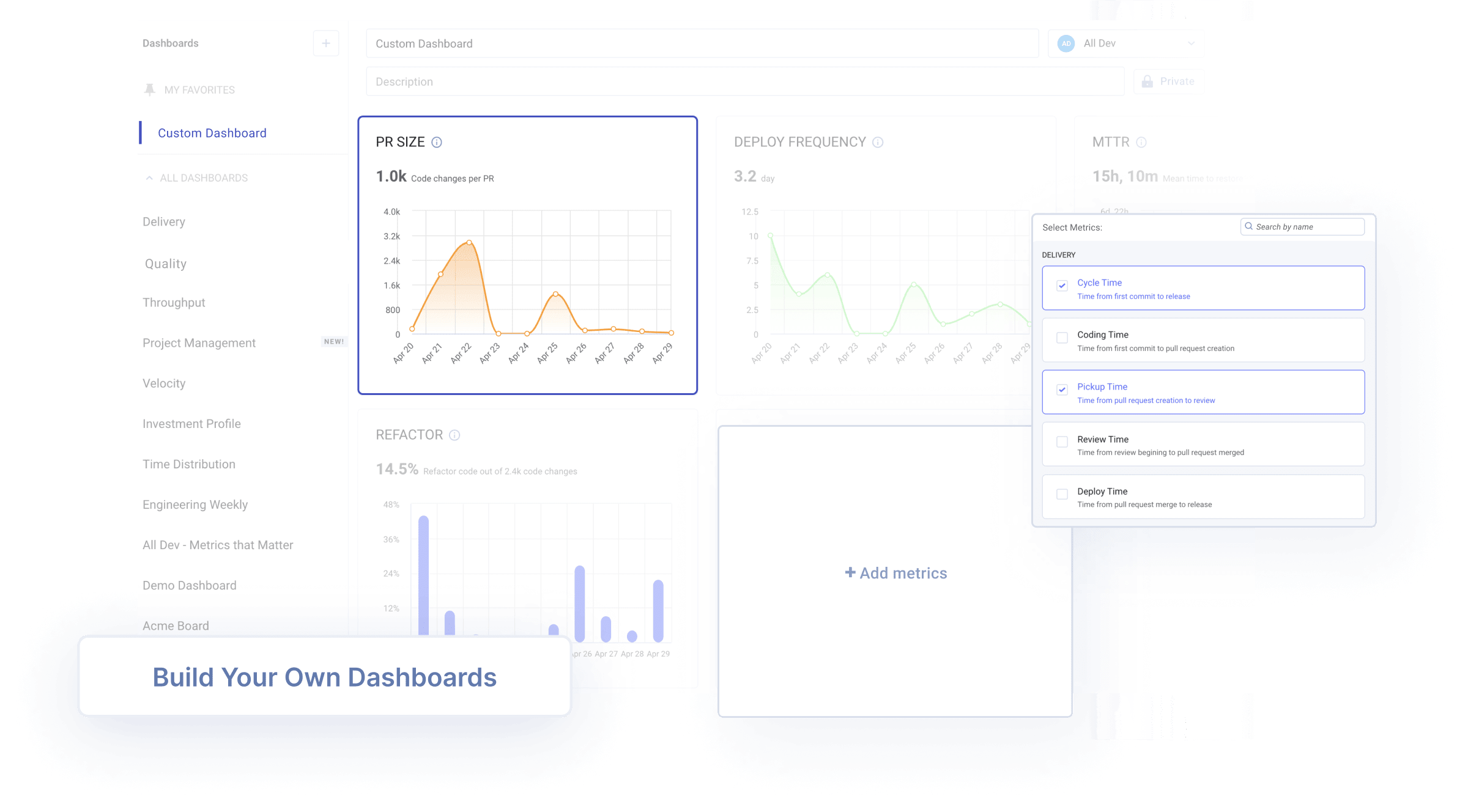 Custom Dashboards
Our robust metrics suite is both
pre-organized and fully customizable
Creating your own private or public custom dashboard can be done in seconds. Whether you're leading a single team or an entire organization, we provide exportable dashboards for every level.
Team Health
Too much WIP, context switching & working on weekends are all leading indicators of team burnout.
Support your team before a problem occurs with LinearB's automated health notifications.