Prioritize Strategic Initiatives with Effective Resource Allocation
Become the bridge between engineering and the rest of the organization by showing the business progress made on key initiatives and overall impact, using data they understand. LinearB resource allocation reports connect project and strategic epic investment to people effort in a simplified view that every stakeholder can understand.


Make Resource Allocation Strategy Negotiations More Transparent

When you have the appropriate context and data, promoting healthy discussions about balancing competing priorities and finite resources becomes easy. And when you get asked to take on a new P0 project mid-sprint, point to the resource allocation dashboard and say, "Absolutely. Which of these existing projects should we deprioritize?"

It might just even give you the evidence you need for more headcount.

Show the business progress on priority initiatives, using data they understand. LinearB resource allocation reports connect people effort to projects or epics in a way that makes sense to every stakeholder.

Get the necessary context to promote healthy discussion around how to balance competing priorities and finite resources.
Join the next wave of modern engineering organizations




Use Resource Allocation Analysis to Align to Business Goals
Our resource allocation tool shows you how much of your teams are dedicated to each individual project. This helps you ground discussions of your teams' capacity in hard data.
The following questions are crucial when gauging agile resource allocation:
Are we investing enough in the projects that are most important to the business?
What can we deprioritize to focus on key projects and ensure we hit deadlines?
Do we have the capacity to take on a new initiative right now?
LinearB correlates data from your Git, project, release, and incident management tools to give you a consolidated executive dashboard that simplifies resource allocation planning. Get the metrics you need to make your next check-in more productive and reassure stakeholders that resources are going into the most important projects—like that new feature customers have been asking for.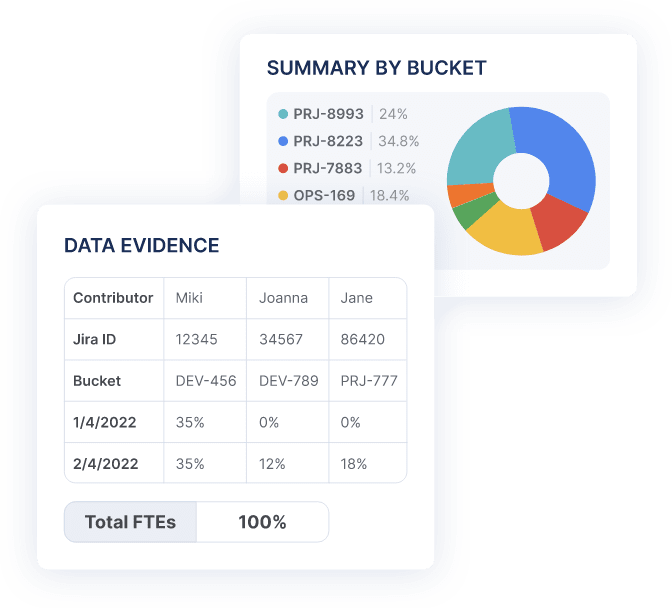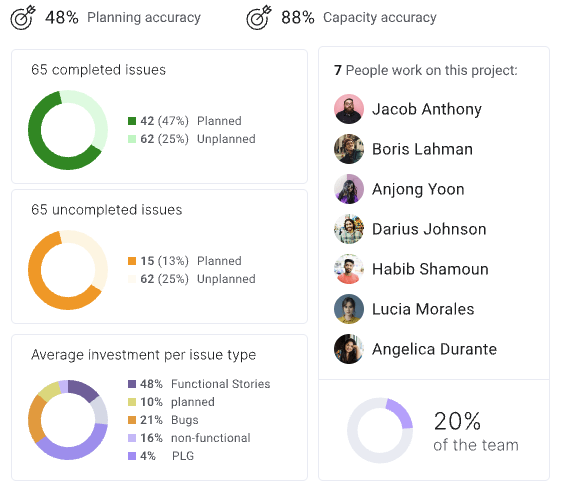 Resource Allocation Software that Helps You Deliver Projects on Time
Resource allocation and capacity planning go hand in hand. And resource planning, especially when done accurately, is tremendously beneficial. When engineering can deliver on its promises, positive effects ripple through the entire company.
Marketing campaigns can be designed and launched.
Executives can more confidently commit to revenue targets.
New features can be promised to clients and deals can be signed.
Give business stakeholders project delivery ETAs you are confident in with resource allocation insights from LinearB.
Improve Developer Experience with Resource Planning and Allocation
For many software teams, the most challenging aspect of resource planning and allocation is developer availability.
Your engineering managers have to handle various types of leave. And turnover among software developers is also a significant issue, doubly so when hiring new developers and for tech startups.
Not to mention, in some organizations, developer time may need to be shared across a few projects. The LinearB platform ensures you and your managers can:
Prevent burnout and bottlenecks
Track planning and capacity accuracy
Reduce wasted time and money working on the wrong project
Realistic resource allocation and capacity planning keeps your projects on track and your developers happy.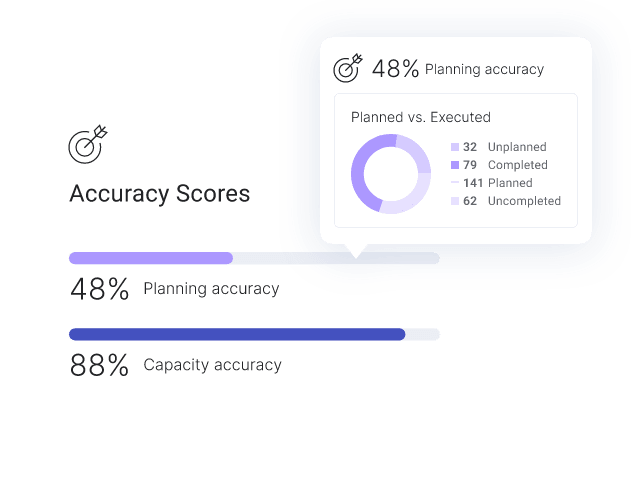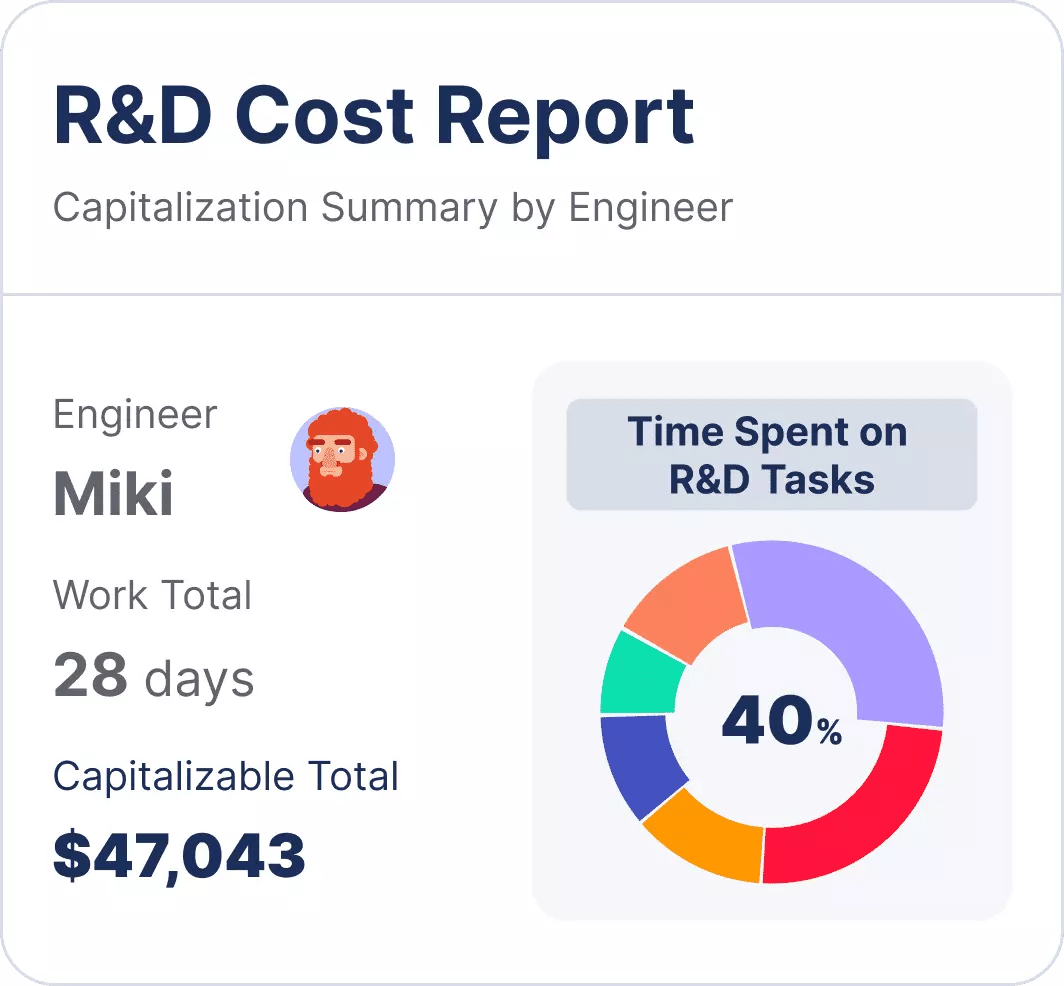 Resource Allocation and Budgeting
Creating software is so nuanced that it's very easy to go over budget, make wrong decisions and miss promised timelines. Junior devs may not have the knowledge or autonomy to hit the mark consistently. But over investing with senior developers could increase costs and cut into a project's profitability.

You need to have a clear plan to allocate resources efficiently. Our resource allocation tool ensures you have data that shows: 1) you're allocating resources optimally, and 2) engineering is having a meaningful impact on strategic initiatives.