Answer "When will it be ready?"

Before They Ask
Visualize key milestones for projects, forecast delivery more accurately, align stakeholders, and keep everyone informed of key development work–all from a dashboard that even your CEO can understand. LinearB project delivery views help engineering leaders:
Scope commitments more accurately
See how well they're planning and prioritizing work
Make the case–using data–for additional headcount
Understand where the team is actually spending their dev cycles
Showcase the effects of unplanned and added work on delivery timelines
We correlate data across your tools to identify bottlenecks and automate developer workflow optimization.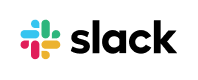 Delivering on Time –
Easier Said than Done
The unfortunate reality is that engineering leaders are wrong more than they're right–which means inaccurate forecasting, delays and missed milestones, and not meeting promises made to the business. But what else can happen when the standard tools of the trade lack a simple, unified view of multiple boards, early risk signals, the type of work being done, or the relationship between planned and added work? Clearly something needs to change with the status quo. 
Confidently Make (and Keep)
Promises to the Organization
LinearB's Project Delivery dashboards offer a customizable view of all relevant project delivery information at both the team and project levels. Leaders can use this rich historical sprint and project data to gain a deeper understanding of their delivery process, proactively identify risk, accelerate project timelines, and plan iterations more accurately.
360 View

of Your Projects Portfolio

LinearB provides the key delivery metrics and insights engineering leaders need to accurately predict whether the new feature business stakeholders are counting on will ship as planned. With LinearB Project Delivery, leaders can:

Visualize where they are prioritizing work

Determine if their team can take on more work

Use Planning Accuracy across sprints to forecast delivery

Adjust resourcing and justify additional headcount requests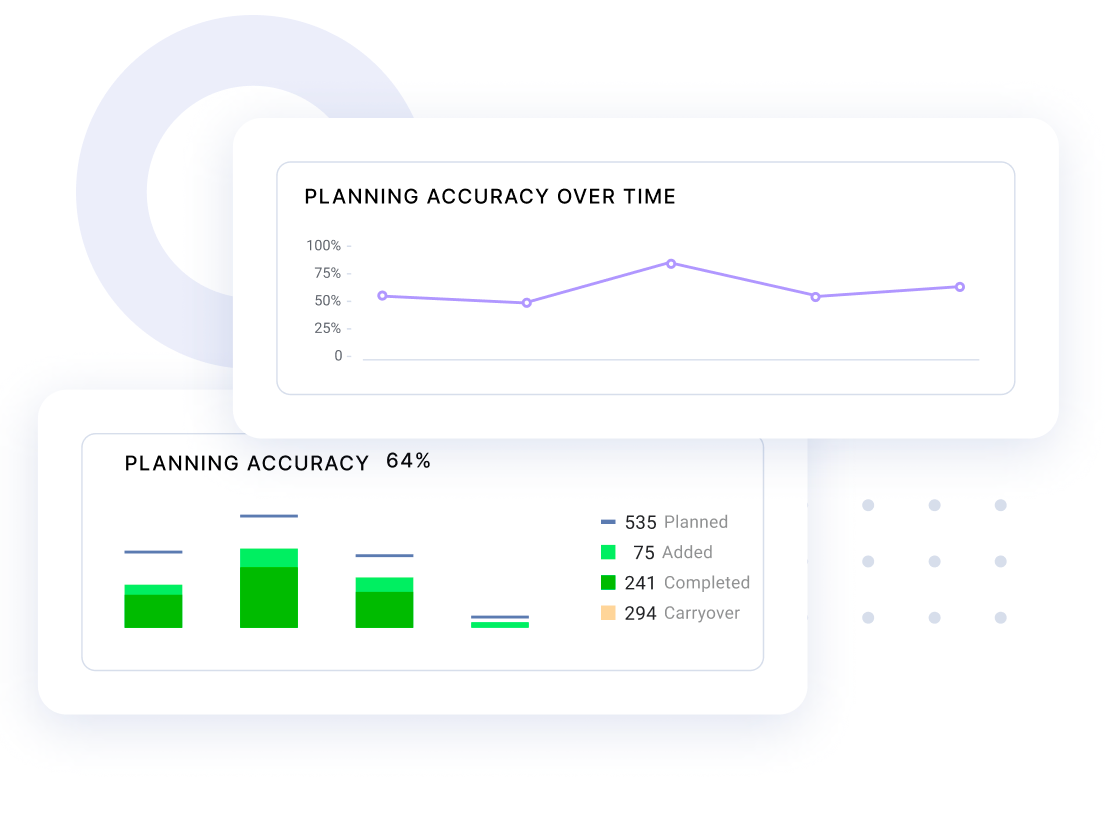 360 View

of Your Projects Portfolio

Project Delivery provides both project and team views into the work engineering teams have on their plates. Leaders can quickly see what's getting worked on, what can be pushed out, what needs to be prioritized, and what got added mid-sprint. This data helps draw conclusions like:

Too much work on bugs–quality (and likely PR size) may be an issue

Lots of unplanned work–conversations with product need to happen

Increased "non-functional" work–code is churning and needs to be addressed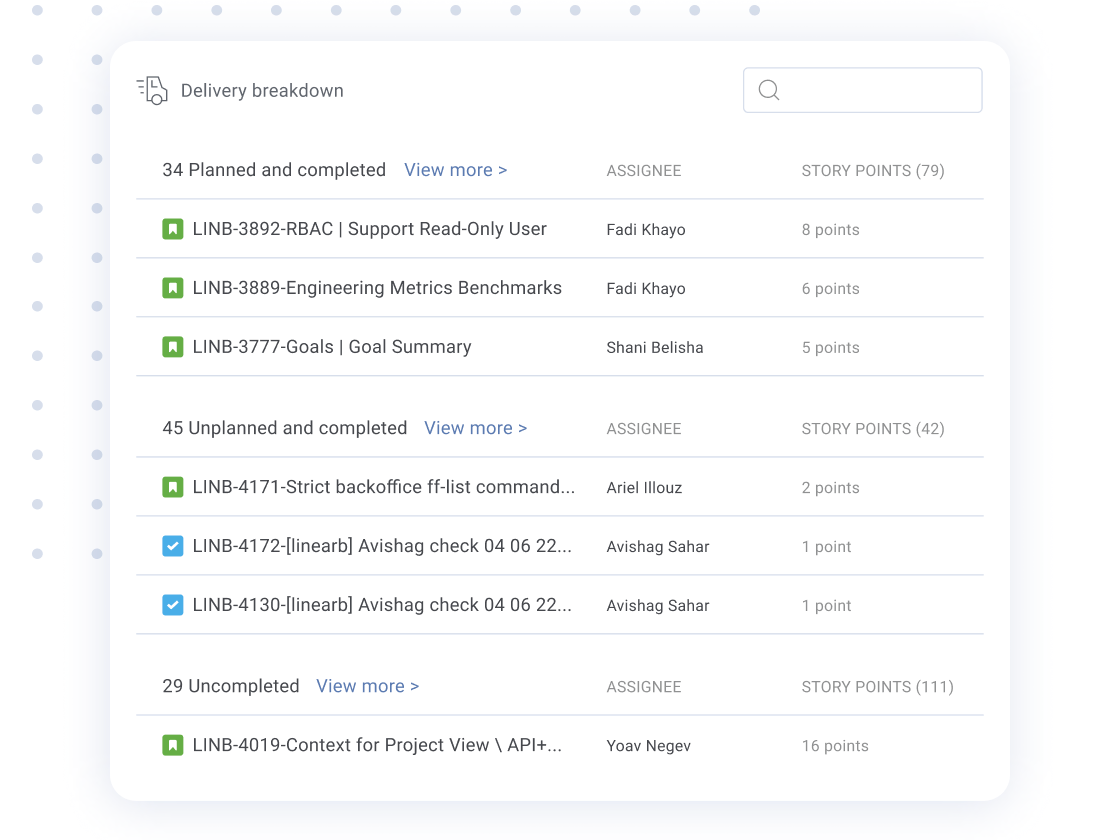 360 View

of Your Projects Portfolio

Using LinearB, engineering leaders can quickly surface key indicators of engineering (and business) health and success–like planning accuracy improvement over the last sprint. Conversely, they can point to bottlenecks–like lots of unplanned work–as the reason why the delivery date slipped. With LinearB, leaders can:

Showcase progress on key initiatives

Make executive check-ins more meaningful

Illustrate necessary trade offs when priorities shift

Ensure stakeholders understand the delivery process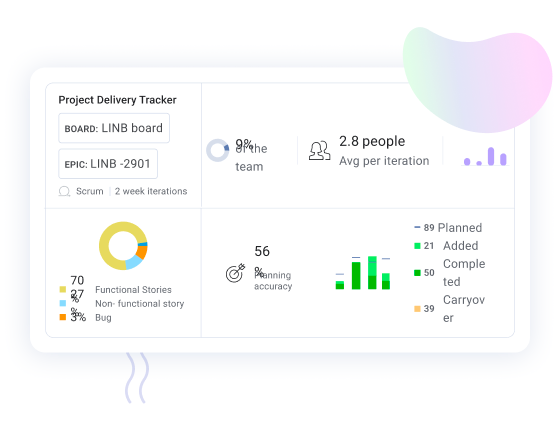 "Game Changer! Actionable insights at the click of a button! I've been so impressed with the ability to drill down and identify tasks/projects which are at risk, where others I would have been stuck digging into Jira and Github manually. Slack integration with WorkerB is a blessing as well."
Keep a finger on the
pulse of your projects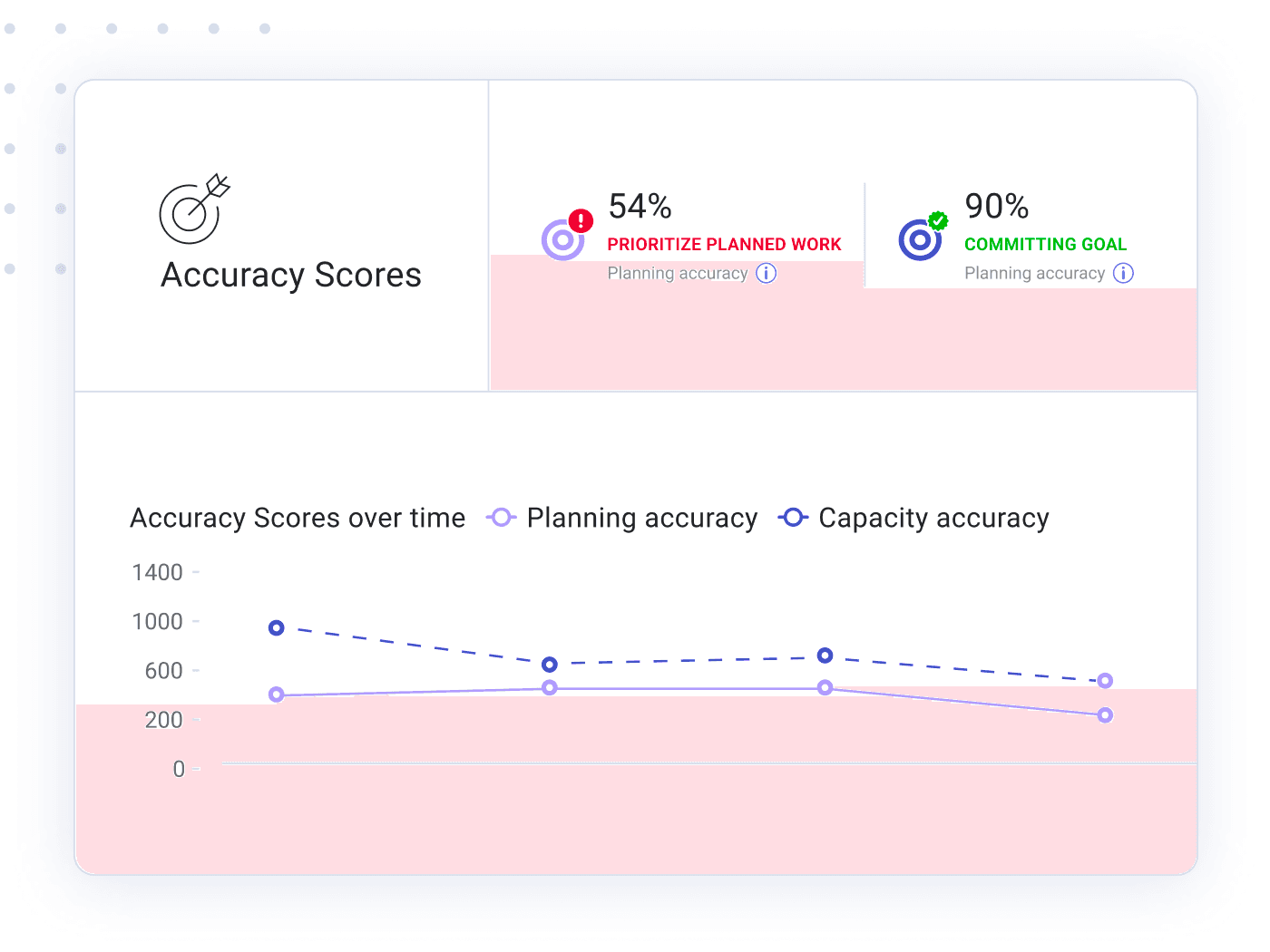 Deliver What You Say Will,
When You Say You Will
Integrate your issue tracking tools and build your first project
Connect your PM tool to LinearB and get all of your boards, epics, fields, labels, and initiatives in one place. Use these inputs to create a project in minutes.
Analyze delivery data, identify patterns and improvement opportunities
See how accurately you're scoping iterations, if you can take on more work, how scope creep is affecting delivery timelines, what kind of work is getting done, if you have enough people on the project, and what that project costs (using Resource Allocation).
Know–don't guess–the status of your most impactful projects
Showcase progress on key initiatives, forecast accurately, negotiate priorities, offer suggestions on how to scale efficiency, identify where compromises are possible, and illustrate any need for additional headcount with empirical data.
Documentation
Learn how LinearB metrics can help you improve work breakdown and reduce cycle time, change failure rate, and mean time to restore.
Read LinearB Documentation
Blog
Explore the details of software delivery excellence, PR workflows, and how to persuade the boardroom as an engineering leader.
Podcast
With 13,000+ community members, Dev Interrupted is your weekly source for what engineering leaders are thinking, doing, & solving.
Listen to the Dev Interrupted Podcast