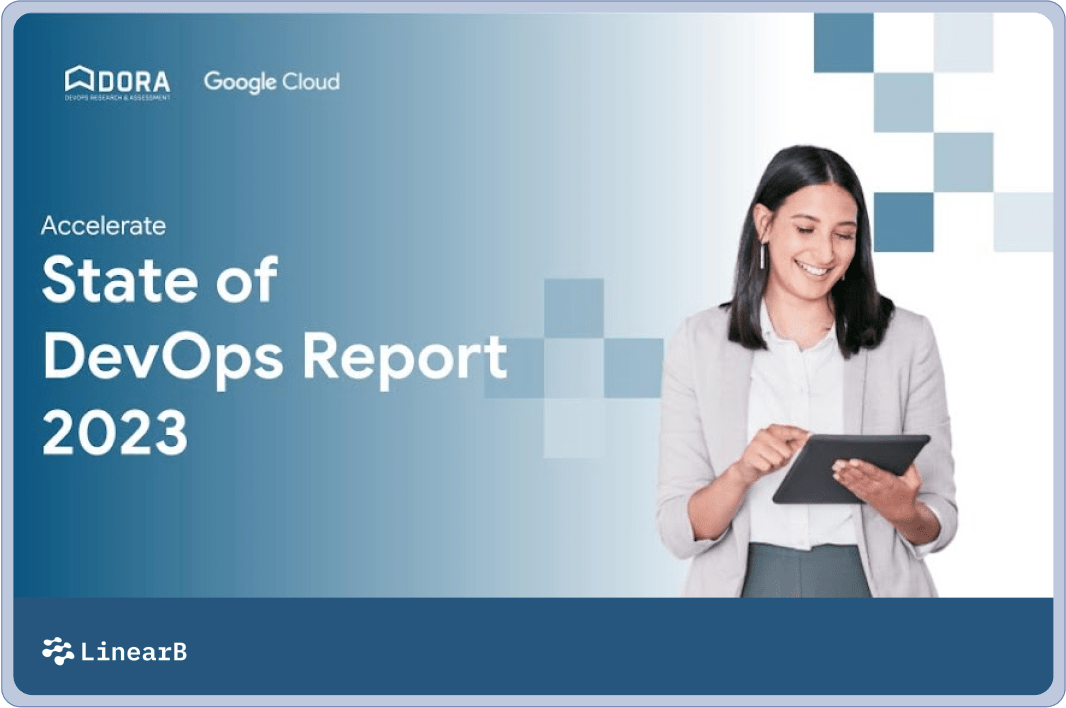 2023 State of

DevOps Report

The DevOps Research and Assessment (DORA) team at Google and LinearB have partnered to gather research from over 36,000 professionals worldwide for the 2023 Accelerate State of DevOps Report.  Use these findings to accelerate organizational performance while reducing burnout. 
About the 2023 DORA Report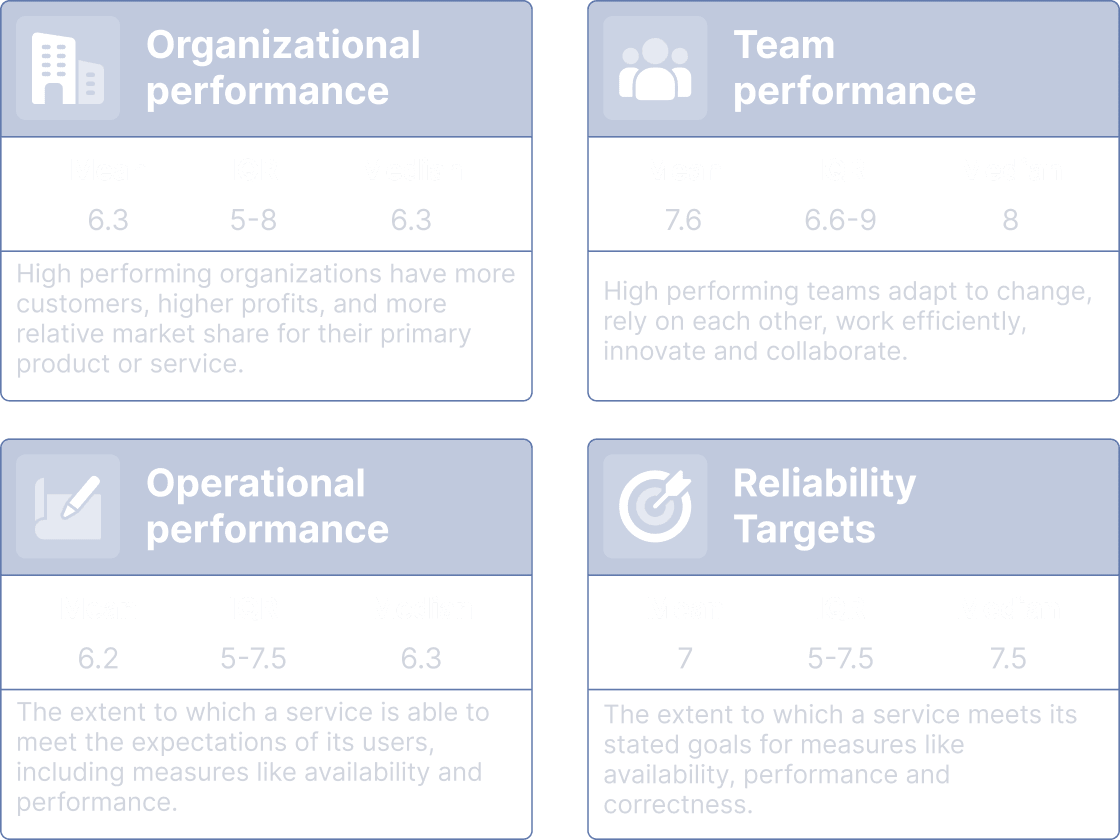 Key Outcomes from DORA
Engineering leaders use this report to understand the goals that we believe people, teams, or organizations are striving to either reach (organizational performance, for example) or avoid (burnout, for example).  As a result, these measures are important ways for people to evaluate themselves, their teams, and their organizations.

DORA Metric Performance 
Each year the DORA team performs cluster analyses to find common trends across applications. We recommend that you use these analyses to understand how you compare, but that you don't fixate on these comparisons.  The best comparisons are those performed over time on the same applications rather than between different applications, which will always have different contexts.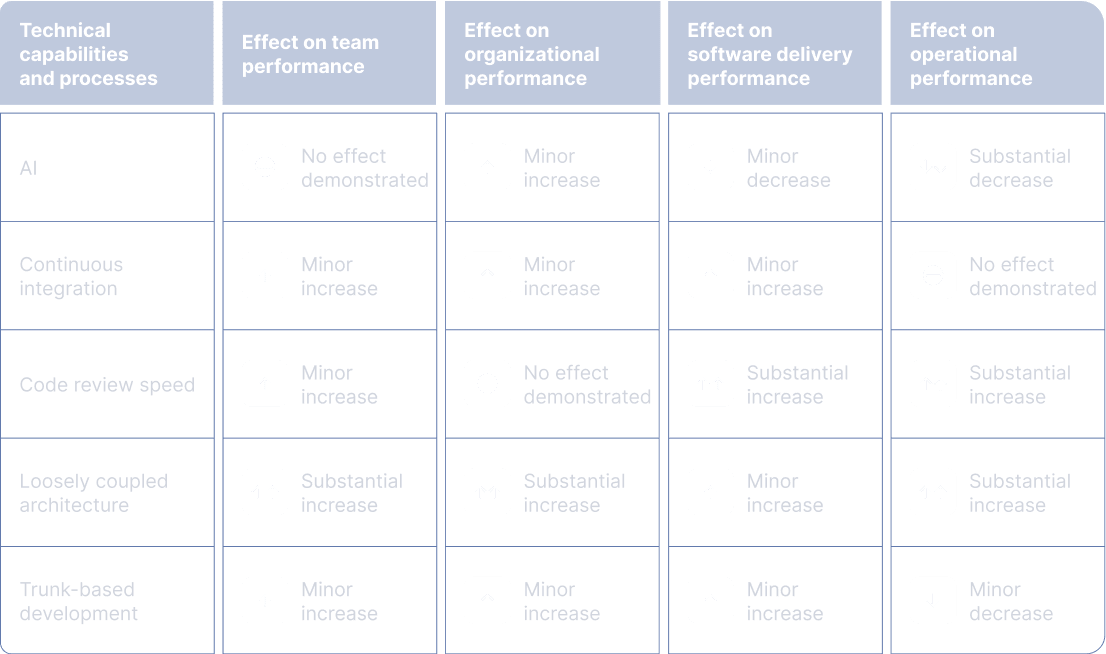 Performance Predictors
Investing resources and effort into continuous integration, a loosely coupled architecture, and increased code review speed will likely lead to many beneficial outcomes, such as improved organizational performance and improved team performance.  Use this report to understand all of the performance predictors from technical to cultural.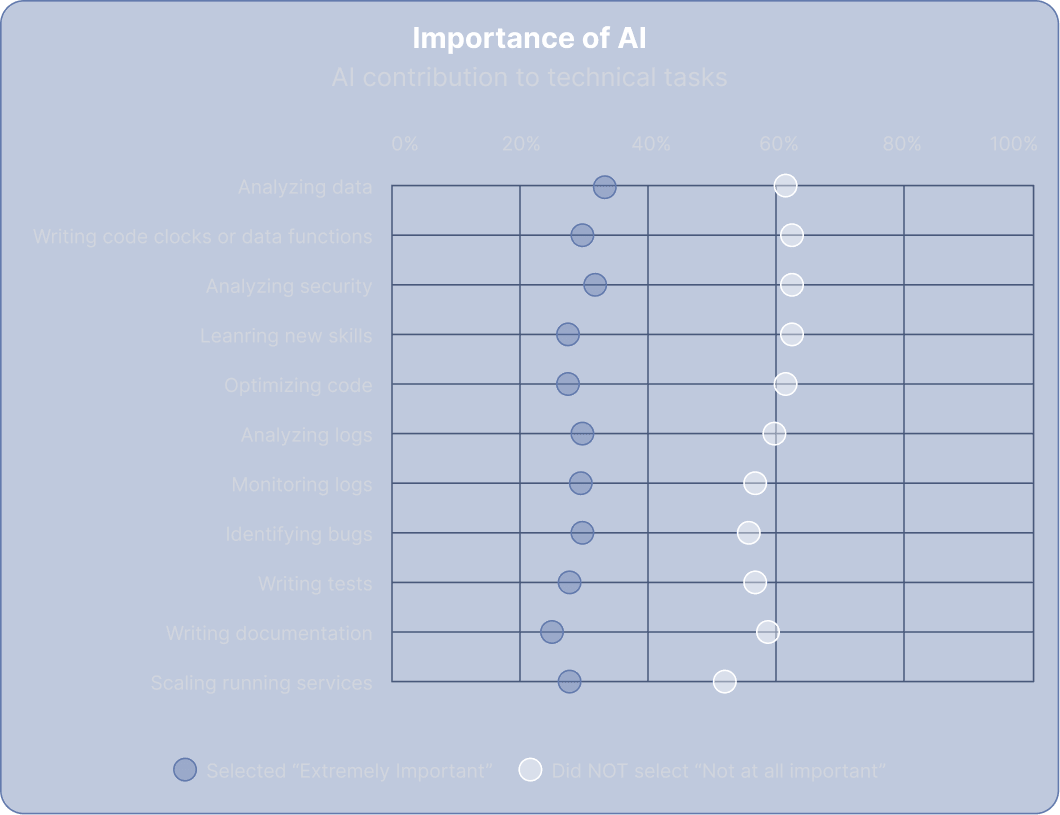 AI, Cloud Infrastructure and Reliability 
Some analysts and technologists hypothesize that AI will make software teams more performant without negatively affecting professional well-being. So far our survey evidence doesn't support this. Dive into the latest technology trends and understand the market outlook today. 
Get the 2023 DORA Report Now