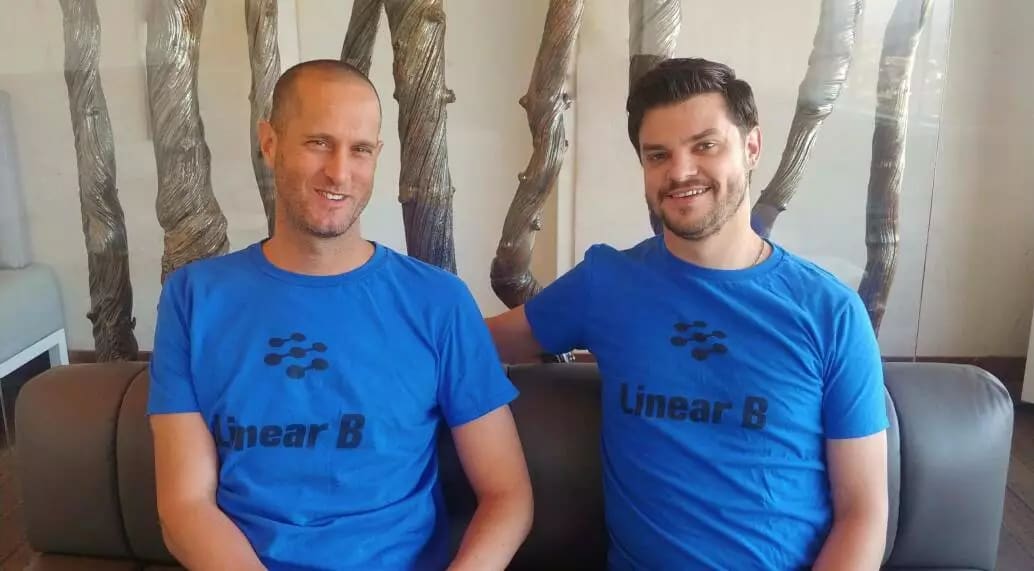 Welcome to our company's first blog post! We are announcing Linear B's official launch with a $1.6M seed round from this great group of investors.
You can find our Launch Story here: Linear B Press Release
Linear B is about continuously improving software engineering organizations by using people-focused data analytics. Our product is geared towards R&D executives and leaders who are striving to lead elite teams and believe that the growth of their people is their most valuable asset.
In the spirit of improvement and giving back to the software community, I'd like to share three things I've learned from this seed funding round as a first time founder. Let's go!
1. Seed round investors are investing in people.
Think about this. If you are looking for investors, you probably have a beta product or nothing at all, you have little to zero in revenue, and you're likely taking an educated chance in an emerging space. The only thing you really have is your founding team's grit, experience, teamwork, knowledge, and passion to iterate towards success. Using this mindset when you meet with a potential seed investor can drastically help your approach.
Here is an example of how I talk about Linear B from this "invest in us as people" perspective:
"My Co-founder and CEO is Ori Keren. We were both in the role of VP of Engineering on the executive team at CloudLock which is a company that was sold to Cisco for serious $$$. Our relationship as a founding team is super strong. I reported directly to Ori early in my career before becoming our VP of Engineering, and we became friends as he provided career/life mentorship. Most importantly, we were battle-tested as a team under extreme pressure in a rapid growth startup environment. We were not perfect, by any means, and had to learn through firsthand severe pain where we could have done better. In the end, we came out as winners. By the way, we have just founded Linear B — a software productivity analytics company for engineering leaders. Want to be a part of what we're building?"
Sounds strong and is strong….
Be yourself, be humble about your improvement areas, and own your origin story. Focus on yourself and why you are the prized possession in this investment.
2. Your pitch is a story.
Telling a story worked well for us. I believe this was a successful approach because, to me, it seems to be human nature to identify with stories, and this helps the storyteller's overall acceptance.
Ideally, your pitch should be a combination of your origin story, an issue you have encountered and feel is worth solving, and your purpose for being on this planet, business-wise, for the next x years i.e. your solution.
A seed round style investor will appreciate this approach because, as the first lesson pointed out, they are largely investing in people. After you engage them with your story, then you can show the boring slides you created with estimated numbers that they've seen from others in a similar way hundreds of times….
We approached the Linear B pitch in the following way.
First, we started with the origin story described in the first lesson above.
Next, we described the issue we feel is worth solving.
"I'm sitting at the executive table as a VP of Engineering at a highly successful startup company and I'm not using a SaaS based analytics tool to convey information to the executive team (VP of Sales uses Salesforce, VP of Customer Success uses Zendesk, etc.). Even worse, I'm blindly making decisions to try to continuously improve my software organization from a people/project perspective. It is crazy that I cannot answer basic questions about my engineering organization (data-backed style). Questions like: "What is our security rating? What is our productivity rating? What is our quality rating? What is our code longevity rating? How likely is it that a new hire will succeed? Which teams are doing well? Which teams are struggling? Where does my US team need training vs. my Israel team vs. my Ukraine team? Where are we trending in all of these areas? In what direction are we trending? Why is all of this not visualized for me on a dashboard?" It's 2019, and there isn't a "household" product name that provides all of this information in real time? The pain of scaling an engineering organization is real, and being data-driven is a huge competitive advantage. In this crazy world, we have a solution to the madness: Linear B!
We then closed our story by detailing our solution.
"The world is changing. Having a data-driven software engineering organization is very possible. There is a wealth of information available to analyze by connecting to Github or its equivalent, and software engineering is now very much a team sport due to Agile based methodologies. Linear B is able to provide people-focused metrics with trending and industry benchmarking in the areas of productivity, quality, security, onboard success rate, how you work, engagement, sentiment, and social toxicity. This will, sooner rather than later, be the standard of what all software engineering teams use to continuously improve together. We already have pilot customers validating our solution, and we are iterating to continuously improve our product. Want in?
The answer was yes (as you may have guessed from the title of this article), we want in.
Side Note: Personally, I feel the "elevator" pitch is mostly b.s. If you're in the looking-for-seed-funding stage and cobble together only a few sentences that make people want to invest, then you're either a wizard or on Shark Tank.
3. Find the right investors.
For us, this was an extremely important process. We are honored and grateful to have met with many potential investors. In the end, we had to make a final decision on our seed funding team, but it is important to note that we hope to continue all of the relationships we built during this stage.
It can be difficult to approach this step when most advice on the topic sounds something like, "it all depends on your situation, there is no right answer." Our plan of attack at Linear B was to create a list of criteria that aligns with our methods and values.
Below are the questions we asked ourselves when we considered who would be a good match for us:
Does this person believe in us, as people?
Has this investor founded or scaled a successful startup?
Is this investor currently a CEO or VP in a high-growth company?
Can this investor relate to our early-stage startup challenges?
Does this investor understand that finding success is an iterative process that requires trying something, getting feedback, adapting and trying again?
If we were able to answer "yes" to most of those questions, then we felt there was a great opportunity for partnership and a solid core foundation for communication and amplification of our abilities. From there, choosing our investors became a matter of relationship-building, frequent communication, and idea exploration.
I'd like to leave you with one final thought from this lesson. Although earning funding is important, it does not mean that we are successful. We are focused on our people, customers, and product, and we will use our funding and investing team to amplify the amazing things that we are creating to become successful.
I hope this post is helpful. It was written from my experiences as a Co-founder during this past year. To our investors, thank you for believing in us. We are ready to rock!
To learn more about our journey, check out our Series A update.