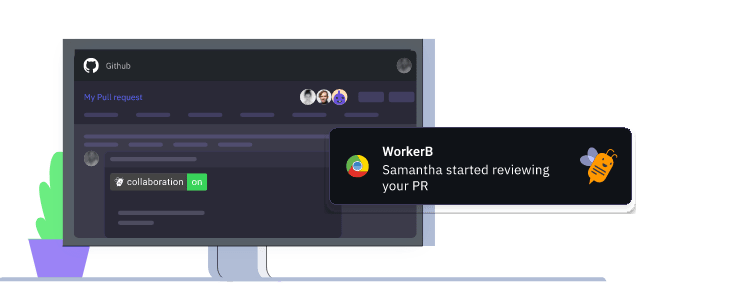 Collaborate with your team
Get pull requests reviewed faster
Add context to your PR invitation link to help your teammates pickup and review faster, See who's reviewing your PR live and Get alerted when someone visits your PR!

Get WorkerB for Chrome
How it works
Find out your PR Review time
When you create a pull request on GitHub, you'll see your PR review time estimated by WorkerB on the right panel.
Click "Copy link" to generate a link with context about your PR and paste in on Slack. or click "Personalize" to review and edit your message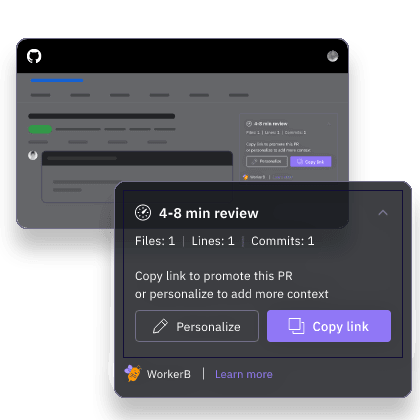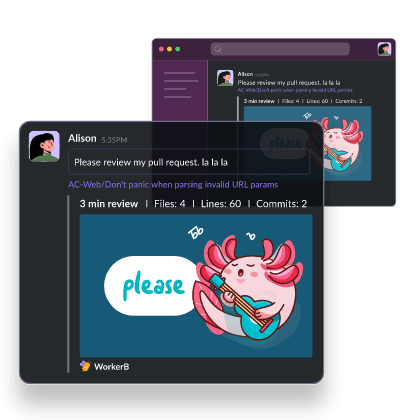 Personalize your message
Click "Personalize" to see a preview of your message. Add a personal message and a Gif.
Paste the link in Slack and watch the reviewers come running.
Get notified 
when people visit your PR
Receive Chrome notifications every time someone peeks at the changes tab on your pull request, adds a comment, approves and more.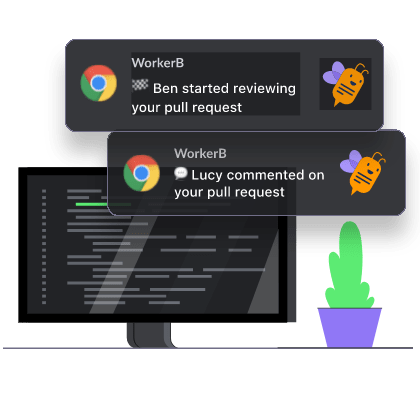 Get pull requests reviewed faster