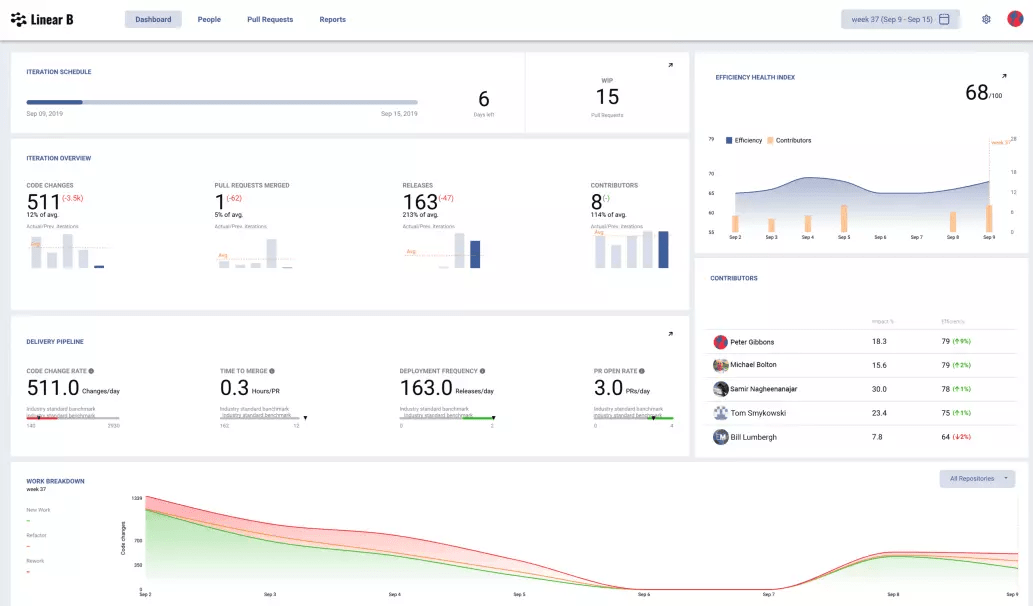 End to End Delivery Pipeline Visibility (Including CI/CD)
Iteration Delivery Dashboard
Track Work In Progress (WIP)
Dynamic Work Breakdown Report for Rework
---
Track Delivery Pipeline from Design to Deployment
Missed your last delivery target? Do you know why? LinearB now delivers improved visualization of your delivery pipeline. See your 'deployment frequency', 'time to merge', 'PR open rate', and other metrics, benchmarked against industry standards.

---
Real-Time Visibility Into Your Iteration
Don't wait for the retrospective to learn if your iteration was on target. The new iteration dashboard delivers the metrics you need to track real-time progress as your iteration is happening.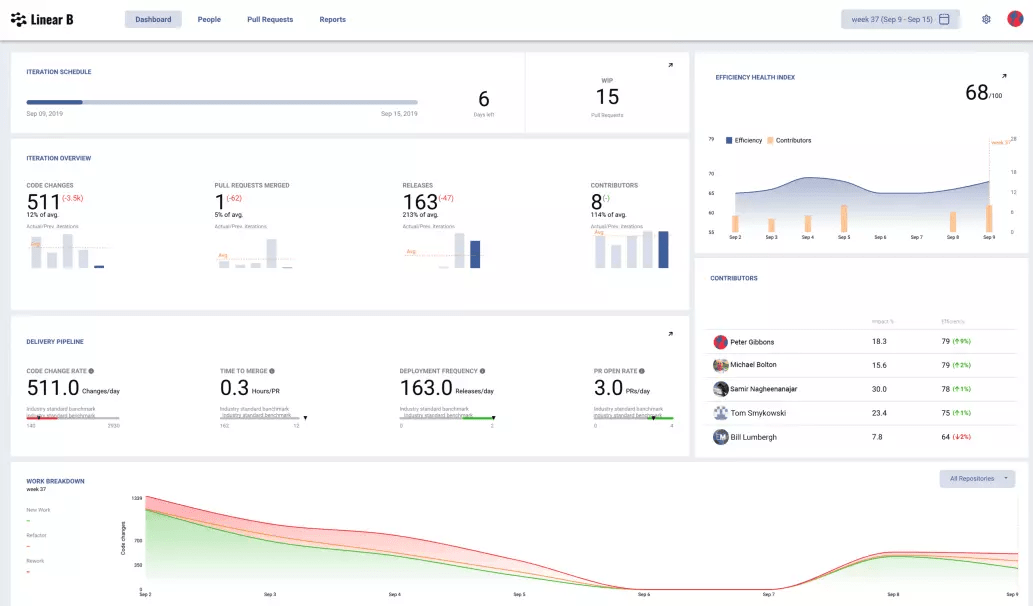 ---
Track Work In Progress (WIP)
Tired of hounding your teams to close out tickets so you can see what's happening? LinearB now tracks work in progress (WIP), giving you a better picture of what is being worked on right now, even if your project management hygiene is sub-par.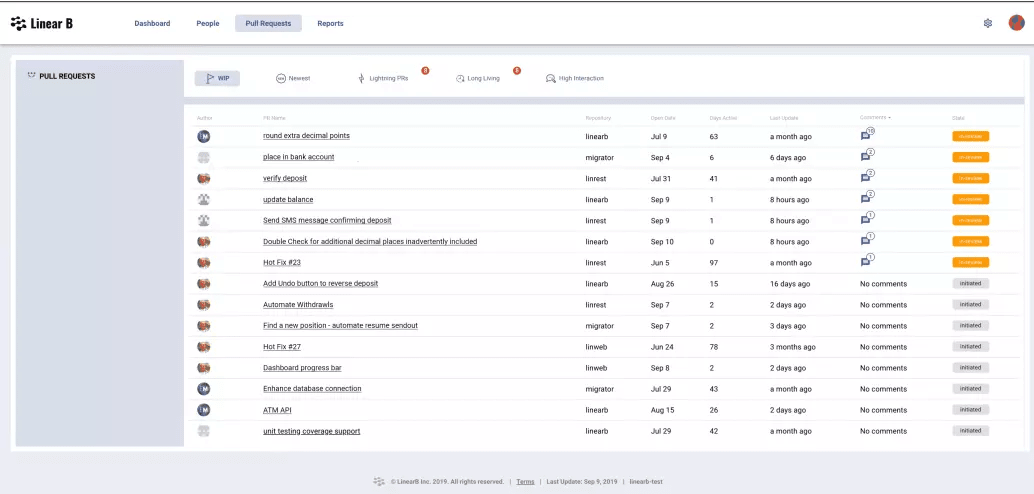 ---
Dynamic Work Breakdown Report for Rework
Understand your new work investment vs rework and refactored work. See in which repositories rework is holding your teams back from delivering new value.

---
Automated Iteration Retrospective Report
Make your next retrospective meeting run better with LinearB's built-in retrospective report. See how your team performed this iteration and compare results to previous iterations.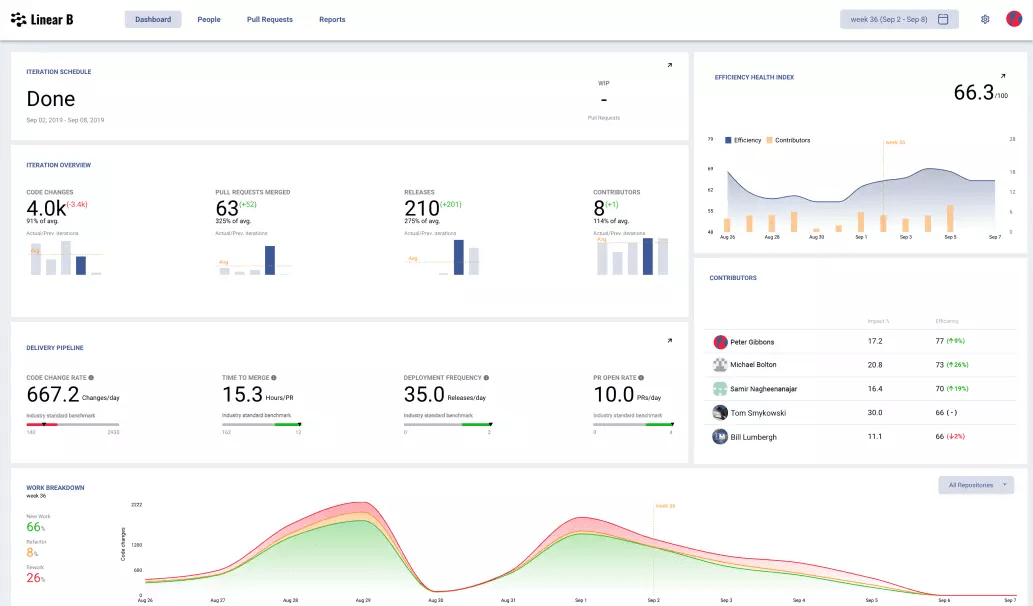 ---
Ready to Learn More?
Visit Linearb.io to see how your team can deliver more with data.
---